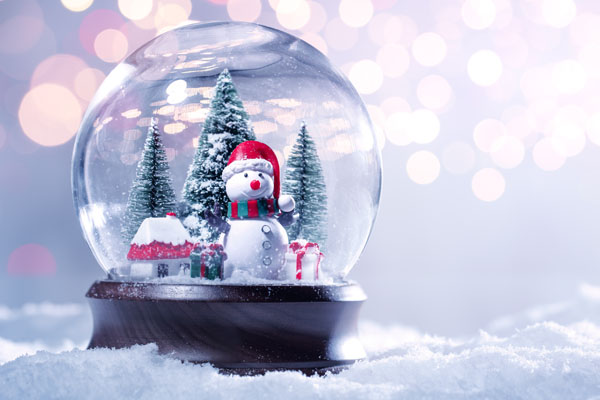 Keep Your HVAC System from Working Too Hard This Holiday Season
Tis the season for holiday fun. The holidays wouldn't be the same without a bit of cold air to push us all inside for joyous family time. Keep your house warm and welcoming during the winter. Make sure your HVAC system is prepared to keep you and your guests safe from the frosty air. If you take care of you HVAC system, it will take care of you. Don't neglect your heating system; use these tips to ensure a cozy home throughout this chilly time of year:
Change Your Filters
Clogged filters can overwork your system and prevent it from pumping out heat. Severely clogged filters present a serious fire hazard as well. It's recommended that you change your filter once a month to keep your HVAC safe and happy.
Set the Thermostat for Your Needs
Setting the thermostat so that your home is around the same temperature year round will help lessen the need for it to work harder during the changing of the seasons. If the holiday season brings extra company, your house will be warmer, reducing your need for a higher setting. When you're going out of town, avoid the temptation to completely turn the heat off, especially during winter's worst. Lower the temperature when you're gone to save energy, but keep your home warm enough to prevent pipes from freezing and then bursting.
Avoid Fire Hazards
Blankets, wrapping paper, and flammable liquids should not be stored near your heating system. This may seem like common sense, but every year there are reports of home owners that forget and fires that start.
Don't Block the Vents
Vents should never be covered. Make sure that they are unobstructed by drapes, furniture, garlands, and other seasonal decorations. Keep your Christmas tree as far away from your vents as possible to avoid a fire hazard. Clean up dropped pine needles from your Christmas tree every day or so to prevent them from finding their way into the vents. Clear vents help your HVAC system do its job more efficiently.
Replace an Old Furnace
If your furnace is more than 10-15 years old, or it's been malfunctioning frequently, now is the time to trade up. Replacing it with a more efficient model will also save you money.
Alternate Heating Source Help
Using your ceiling fan with the blades in reverse will help circulate warm air from the ceiling downward into the room. Keeping you shades open during bright days will let Mother Nature's natural heater, the sun, keep your home warm, and keep your HVAC system from working too hard.
Don't Skip Regular Maintenance
Regular inspections and maintenance are always recommended. An HVAC professional can catch and prevent minor issues from becoming major problems. Scheduling a seasonal maintenance plan is the best way check filters, vents and to be sure that you're taking care of your system in a timely manner.
Don't leave holiday guests cold this winter season. Patriot Air Comfort Systems offers affordable maintenance plans, tune-up services, and installation and repair for your furnace. Contact our friendly staff today with and questions or to schedule a free estimate today.