Furnace Maintenance Columbus, Ohio
An Efficient Furnace Will Heat Your Home for Years to Come.
The team at Patriot Air understands the importance of having a reliable and energy-efficient heating system in your home during the fall and winter months. As residents of Columbus and greater Central Ohio ourselves, we know that winter is no time to be without heat, or to be with too little heat for that matter. That's why we're committed to getting you up and running quickly when you and your family are in need.
The Benefits of a Patriot Air Furnace Maintenance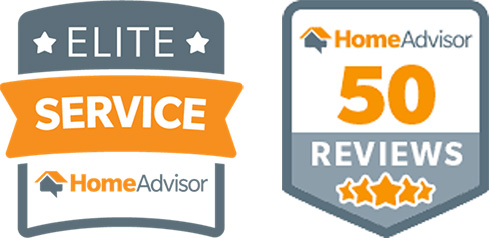 Furnace Maintenance
Because there are many home heating systems on the market today, such as natural gas, oil-fired and propane models, it is important to be familiar with the system operating in your home and its specific requirements.
Apart from regular homeowner upkeep, furnace maintenance involves routine checkups by a professional heating and cooling contractor and regular cleanings. All too often customers wait to call us until there is a problem with their system, but by scheduling regular appointments, our professionals are able to help you avoid serious and detrimental problems to your heating system that could impact its overall, long-term performance.
The Patriot Air technicians here in Central Ohio are equipped to handle all furnace maintenance concerns. Patriot Air proudly offers preventive maintenance plans to keep your furnace system strong when you need it most. This is especially important to address before the heating season when the system will be in heavy operation. For more information on furnace maintenance concerns or to schedule a check-up for your heating system, contact Patriot Air today.
The Patriot Air Process
The Patriot Air Process is simple, straightforward, and convenient. Call or click to schedule an appointment with one of our knowledgeable technicians. From there, we will build a free plan and service estimate designed around your needs that will have you relaxing in your perfectly climate-controlled home in no time. In four simple steps, see for yourself why we are the top HVAC company serving Columbus, Ohio.

Schedule an Appointment
Patriot Air makes it simple to get in touch and schedule an appointment. Fill out our brief contact form online or call us at our Central Ohio headquarters to discuss your heating and cooling needs.

Meet with Our Technician
Not all HVAC companies in Columbus, Ohio are created equally, and not all HVAC technicians have the same level of training and expertise. Experience the Patriot Air difference when you meet with one of our skilled and respectful furnace service professionals.

Free Estimate & Plan
We understand that each home's heating requirements are different. Rather than take a one-size-fits-all approach, we build free, straightforward, transparent estimates and plans that equip you with the knowledge and options to make the best decision for your heating needs.
We the People, Love Patriot Air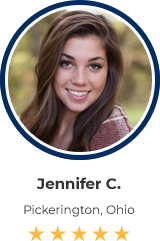 Fast & Efficient Service...
Patriot Air showed up on time, checked out my furnace, and within minutes of being there not only diagnosed the problem, but had the parts on the truck to fix it. Within thirty minutes, my furnace was blowing hot air again. Brian, the technician gave me tips on how to take better care of my furnace and even showed me how to change the air filter by myself. I couldn't be happier and I've found my heating and cooling company for life. Thank you Patriot Air!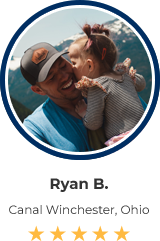 Patriot Air to the Rescue...
Our furnace went out while we were at work, and we came home to a freezing house. We have small children, so having it too cold in the house isn't an option. We called around to a few places, and Patriot Air was the only HVAC company to return our call and immediately rushed a technician to our house. I can't thank them enough for putting my family first and ensuring my kids had a warm home to sleep in. I tell everyone Patriot Air is the only HVAC company I'll ever call again.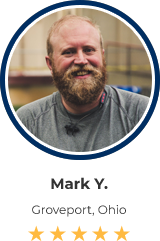 Knowledgeable & Professional...
I previously had an HVAC repair company come out to my house and attempt to repair my heat pump. They showed up late. The service technician spent most of the time on his phone, tracked mud into my house, and ultimately had no idea how to fix my problem. I called Patriot Air the next day, they showed up that same day, found and fixed the problem, and treated me and my house respectfully. I highly recommend Patriot Air for your heating and cooling needs.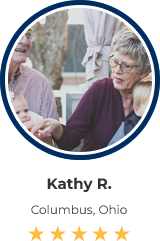 Honest & Courteous...
Having a fixed income with unexpected expenses, like fixing the heating and cooling systems, is hard. Luckily for us, Patriot Air is a company that doesn't nickel and dime you to death and is very fair-priced. They didn't try to sell us anything we didn't need and made sure we were comfortable with the price before they did any work. We were able to afford our repairs through their financing program. Now our central air is working wonderfully.
Frequently Asked Questions
What happens if I don't perform maintenance on my furnace?
Maintaining your furnace is important to the health of your home and your furnace. If you neglect your furnace you can experience dust build-up, decrease air quality, carbon monoxide leaks, and lowered efficiencies that cause increased operating costs.
Why do I need furnace maintenance?
Furnace maintenance is important to ensure your furnace is working properly and operating efficiently. By committing to annual maintenance visits, you increase the air quality of your home, spend less on operating costs, and catch problems before you experience a breakdown.
How often should I have my furnace serviced?
It is recommended that you have your furnace serviced once a year to ensure long furnace life and optimal operating costs.  A typical service call should last around 1 to 2 hours. We offer service maintenance plans, ask about our Start & Stripes plan.
How often should I replace my furnace filter?
It is recommended to change your furnace filter at least once every 90 days, or more frequently based on your experienced air quality. Be sure to install the furnace the correct way so the air flows through properly.
What do I need to do to keep my furnace healthy?
Routine attention and maintenance from a furnace professional can help extend the life of your furnace and keep operating costs low. You should clean the intake pipe and change the filter, in between professional maintenance check ups.
Schedule Your Furnace Maintenance Today!