Website Under Construction
Control Your Heating and Cooling Year Round with Quality Heat Pump Services from Patriot Air.
Unlike a traditional air conditioner or furnace, heat pumps serve as a one-stop-shop to heating and cooling because the same system operates in both the summer and winter months.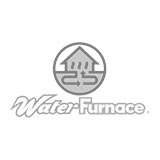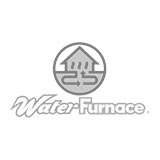 Heat pumps are another one of the many ways homeowners can control the temperature and comfort level of their homes
As a result, this has made heat pumps a popular option for Central Ohio homeowners in recent years.
Patriot Air offers a full range of heat pump services to the Central Ohio area, including heat pump installation, maintenance and repair. If you are interested in purchasing a heat pump for your home's heating and cooling needs, our certified technicians will guide you in selecting the right size unit for your home to help you maximize efficiency, cut back on energy cost and provide comfort during those warm or cold weather months.
There are a few things to keep in mind if you are considering a heat pump installation in your home:
Which heat extraction method will be used? (Ground Heating, Geothermal Heating, Rock Heating, Air Heating)
What is the appropriate size unit for the space?
How does performance stack up between competing models?
Patriot Air's technicians are trained to help you understand which heat pump will work best in your home. As a NATE-certified team, we are equipped to handle all HVAC needs for your home. We strive to deliver peace of mind for your heating and cooling concerns. If you would like more information on our heat pump services, contact Patriot Air today.
Heat Pump Installation
While they are less systematic than other HVAC systems, heat pump installations still require an experienced technician to ensure the unit is in proper working condition.
Patriot Air offers heat pump installation services to the Central Ohio area. If you are considering the installation of a heat pump in your home, it's important to be aware of important considerations such as the extraction method that will be used, the size of the heat pump and how the system will operate in extreme cold or hot temperatures. Our professionals have worked on countless heat pump installation projects and will work with you to determine what your needs are, finding a suitable heat pump to work best in your home.
Different heat pumps require different installation methods. Geothermal heat pumps can be expensive to install because they involve setting up a more complex heat transferring system through a ground source. Air-source heat pump installation, on the other hand, tends to be cheaper because installation is much easier.
Understanding the climate of your area is important in determining if a heat pump installation is right for you. Many homeowners find that heat pumps help cut back on the costs of utility bills. If you are interested in discussing a heat pump installation more with an experienced team of heating and cooling contractors, contact Patriot Air today.
Heat Pump Maintenance
Patriot Air professionals are experienced at diagnosing problems with heat pumps. If you are experiencing problems with the temperature and comfort level in your home, our technicians can help you trouble shoot problems and restore your unit back to proper working order.
Common problems that can lead to the need for heat pump maintenance often include:
Minimal Air Flow
Temperature Problems
Leaky Ducts
Noisy Parts/ Operations
Wrong Refrigerant
​Call Patriot Air if you observe one of the above issues, there are a couple of things you can try first like checking the thermostat in your home to see that it's working correctly or changing the filter. If after trying these routine checks you still don't see a difference, call one of our experienced professionals to help.
Patriot Air technicians are trained and certified to find and fix your heat pump maintenance concerns. To schedule an appointment for the unit in your home, contact Patriot Air today.
Heat Pump Repair
At Patriot Air, we train our professionals to inspect and diagnose problems with your system and restore it with the repairs necessary to improve the comfort level in your home. Heat pump failures can be attributed to a number of causes such as thermostat malfunctions, leaky ducts and more. When your heat pump does not heat or cool like it's meant to, our experienced professionals can ensure the heat pump repair is done right. We provide fast and efficient service to give you the peace of mind you deserve. For more information on our heat pump repair services, contact Patriot Air today.
​You can avoid the need for heat pump repair in your home by taking the proper maintenance measures such as changing filters regularly and contact Patriot Air to perform regular check-ups and tune-ups to your system as necessary.
If you would like more information on our heat pump repair, installation or maintenance services, contact Patriot Air today.
Schedule An Appointment
Please fill in the form below and a Patriot Air representative will contact you to discuss your needs and schedule a service appointment.