Air Conditioning Repair Columbus, Ohio
Get Your Air Conditioning Repaired Right the First Time.
Our certified team is trained to correct problems that arise with all types of systems, models, and brands. We have the experience and expertise to repair your cooling system quickly and efficiently so that you are relaxing in the comfort of your home in no time.
Benefits of Patriot Air AC Repair Services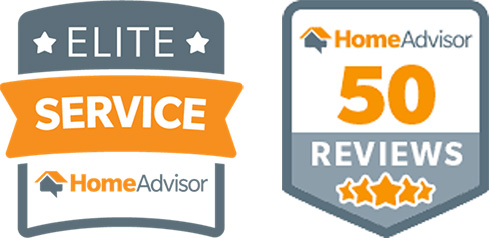 Air Conditioning Repair
At Patriot Air, our NATE-certified technicians are committed to providing excellence in air conditioning repair. Residents of Columbus and greater Central Ohio have turned to the pros at Patriot Air since 2004 for our reliable and consistent service and results.
There are a number of problems that can occur with your air conditioning system over time, especially when it has not received proper maintenance. Common problems that often lead to the need for an air conditioning repair can include:
Electric Control Failures
Thermostat Sensor Problems
For both safety and warranty reasons, it is best never to attempt to service your air conditioning unit by yourself. HVAC systems are intricate, heavy equipment, where minor mishandling may cost you more money. Hiring a professional will ensure that the job is done correctly and safely.
Patriot Air strives to offer the best in-home cooling comfort solutions in the Columbus area. All of our professionals are licensed, bonded, insured, and have completed thorough background checks before joining our team. If you would like more information on the air conditioning repair services we offer, contact Patriot Air today. We have been helping residents of the Columbus area with their heating and cooling systems since 2004 and we are proud to serve you.
The Patriot Air Process
The Patriot Air Process is simple, straightforward, and convenient. Call or click to schedule an appointment with one of our knowledgeable technicians. From there, we will build a free plan and service estimate designed around your needs that will have you relaxing in your perfectly climate-controlled home in no time. In four simple steps, see for yourself why we are the top HVAC company serving Columbus, Ohio.

Schedule an Appointment
Patriot Air makes it simple to get in touch and schedule an appointment. Fill out our brief contact form online or call us at our Central Ohio headquarters to discuss your heating and cooling needs.

Meet with Our Technician
Not all HVAC companies in Columbus, Ohio are created equal and not all HVAC technicians have the same level of training and expertise. Experience the Patriot Air difference when you meet with one of our skilled and respectful furnace service professionals.

Free Estimate & Plan
We understand that each home's heating requirements are different. Rather than take a one-size-fits-all approach, we build free, straightforward, transparent estimates and plans that equip you with the knowledge and options to make the best decision for your home heating needs. We explain the whole process so you understand your equipment and how we can help you maintain a healthy heating system.
We the People, Love Patriot Air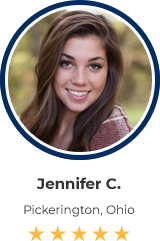 Fast & Efficient Service...
Patriot Air showed up on time, checked out my furnace, and within minutes of being there not only diagnosed the problem, but had the parts on the truck to fix it. Within thirty minutes, my furnace was blowing hot air again. Brian, the technician gave me tips on how to take better care of my furnace and even showed me how to change the air filter by myself. I couldn't be happier and I've found my heating and cooling company for life. Thank you Patriot Air!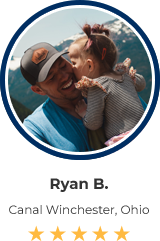 Patriot Air to the Rescue...
Our furnace went out while we were at work, and we came home to a freezing house. We have small children, so having it too cold in the house isn't an option. We called around to a few places, and Patriot Air was the only HVAC company to return our call and immediately rushed a technician to our house. I can't thank them enough for putting my family first and ensuring my kids had a warm home to sleep in. I tell everyone Patriot Air is the only HVAC company I'll ever call again.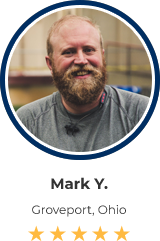 Knowledgeable & Professional...
I previously had an HVAC repair company come out to my house and attempt to repair my heat pump. They showed up late. The service technician spent most of the time on his phone, tracked mud into my house, and ultimately had no idea how to fix my problem. I called Patriot Air the next day, they showed up that same day, found and fixed the problem, and treated me and my house respectfully. I highly recommend Patriot Air for your heating and cooling needs.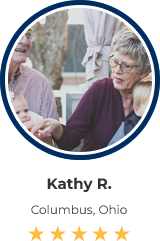 Honest & Courteous...
Having a fixed income with unexpected expenses, like fixing the heating and cooling systems, is hard. Luckily for us, Patriot Air is a company that doesn't nickel and dime you to death and is very fair-priced. They didn't try to sell us anything we didn't need and made sure we were comfortable with the price before they did any work. We were able to afford our repairs through their financing program. Now our central air is working wonderfully.
Highly Recommended by Columbus Residents
At Patriot Air, we care about each and every one of our customers, their families, and their homes. We have been servicing the Columbus, Ohio community for almost 20 years. Columbus is our home too.
Patriot Air is the best in the air conditioning repair business. To be the best, you not only have to know your way around an HVAC system, but you also have to serve the people efficiently and effectively. From the time we answer the service call to the time you pay the bill, we offer a pleasant, result-driven experience. When a Patriot Air van pulls up to your home, we train our mechanics to treat you, the property owner, with the utmost respect when entering your home. Our technicians are trained to handle your heating and air conditioning issues with tender care. Not only will we discover the issue with your air conditioner, but we also provide an actionable plan to solve the problem.
Choose Patriot Air and choose quality care. Other air conditioning and furnace repair companies are often disrespectful: showing up late, ignoring you, tracking dirt and mud into your home, taking their sweet time, and then never even finding a solution to your problem. You deserve better. Say goodbye to unreliable service and say hello to Patriot Air.
Frequently Asked Questions
Why is my air conditioning unit not turning on?
The most common reasons that cause an air conditioner to stop functioning are lack of a power source, a faulty thermostat, activated shut-off switch, tripped breaker, backed-up drain line or the unit is in need of a reset. Call Patriot Air to help you correct these issues.
What should I do if my air conditioning unit is always running?
If your furnace is constantly running, there is likely a problem with your thermostat that could cause premature wear and tear to your furnace. And a constantly running furnace will most certainly increase your energy bills.
How much does air conditioner repair cost?
Most air conditioner repairs cost $125 to $475 or $325 on average. Give us a call and fill us in on your air conditioning unit's issue, and we will be happy to give you an estimate.
What to do if my air conditioner is not getting cold?
One of the main reasons your air conditioning may not be getting cold is low refrigerant levels. Refrigerants are necessary to produce cold air. You should have your refrigerant levels checked annually as part of spring tune-up maintenance.
What is the best way to make my air conditioning unit last longer?
The best advice we can give you is to create a maintenance plan for your air conditioning and stick to it. Schedule air conditioning checkups once or twice a year at the start of a new season. Set reminders on your phone in the future, so you don't forget to clean air filters and give the unit a visual check-up. Just like a pet, your air conditioning needs love and care too, and it can get tired when overworked.
How long does an air conditioning unit usually last?
An air conditioning unit usually lasts around 12-17 years, but that greatly depends on the frequency of upkeep and maintenance over the years.
Is it bad for my air conditioning unit to always be running?
We understand people prefer to keep their house cold and keep the air conditioning unit constantly running, but it does come with consequences. It does become more expensive and the wear and tear on your unit will decrease the lifespan of your HVAC system, causing operational issues in the future.
Schedule Your Furnace Installation Today!