Air Conditioning Maintenance Columbus, Ohio
Keep Your Home Cool and Your AC Running Efficiently.
Maintaining your air conditioner will not only help your cooling system operate on a long-term basis, but it can also increase energy efficiency and cut extra utility costs that add up when your air conditioning system is not functioning properly.
The Benefits of a Patriot Air Air Conditioner Maintenance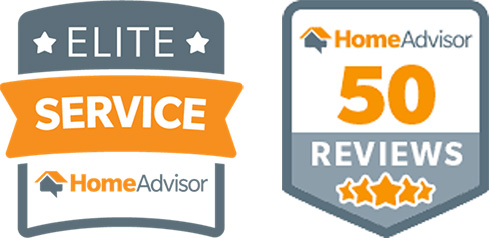 Routine Air Conditioner Maintenance
Air conditioner maintenance involves changing air filters every month and checking the cleanliness of your equipment to ensure a constant, regular flow of air through the system. Routine maintenance on your air conditioner will help avoid dirt and other air pollutants building up in the filters and obstructing healthy airflow in your home.
Changing the filter every month saves money on energy costs, but it can also help ensure that your HVAC system is running smoothly.
Routine home air conditioner maintenance can maximize energy efficiency, ensure clean breathing air and help extend the life of your home's cooling system so costly repairs do not become a problem. Patriot Air proudly offers preventive maintenance plans and tune-ups to keep your AC unit in top condition and running smoothly when you need it most.
Contact Patriot Air today if you need air conditioning system maintenance in your home. All of our professionals are licensed, bonded, and insured. We will ensure that your air conditioning unit is operating at peak efficiency.
Hire The Professional Team That Knows Your HVAC System Inside And Out
With two accreditations for our outstanding services from HomeAdvisor and an A+ Rating from BBB, you can trust that we are the team to tackle any of the maintenance needs for all your air conditioning unit needs. A professional air conditioner maintenance technician is the only one who should be taking care of:
Inspection and measurement of airflow
Checking refrigerant amounts and testing for leaks
Checking that the thermostat is operating correctly
Checking fan belts and motors for wear
Inspecting, cleaning, and tightening all electrical lines and terminals
Inspecting system components including the evaporator drain and coil, drain pan, and condenser unit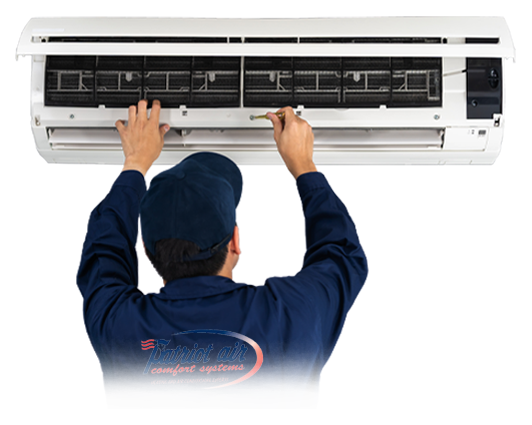 The Patriot Air Process
The Patriot Air Process is simple, straightforward, and convenient. Call or click to schedule an appointment with one of our knowledgeable technicians. From there, we will build a free plan and service estimate designed around your needs that will have you relaxing in your perfectly climate-controlled home in no time. In four simple steps, see for yourself why we are the top HVAC company serving Columbus, Ohio.

Schedule an Appointment
Patriot Air makes it simple to get in touch and schedule an appointment. Fill out our brief contact form online or call us at our Central Ohio headquarters to discuss your heating and cooling needs.

Meet with Our Technician
Not all HVAC companies in Columbus, Ohio are created equal and not all HVAC technicians have the same level of training and expertise. Experience the Patriot Air difference when you meet with one of our skilled and respectful furnace service professionals.

Free Estimate & Plan
We understand that each home's heating requirements are different. Rather than take a one-size-fits-all approach, we build free, straightforward, transparent estimates and plans that equip you with the knowledge and options to make the best decision for your home heating needs. We explain the whole process so you understand your equipment and how we can help you maintain a healthy heating system.
There Is No Reason To Sweat The Summer
When neglected regular maintenance happens, an AC unit will eat up your energy bill and wear down the unit quickly. To keep your ac running smoothly ensure a clean filter is installed, the fan motor is running without noise, the drain pan is empty, and the drainpipe is clear of debris or pollutants are simple steps to relieve considerable strain on your air conditioner.
Sometimes a trained professional is needed to: clean the evaporator coils and condenser coils and check the compressor on your air conditioner.
We the People, Love Patriot Air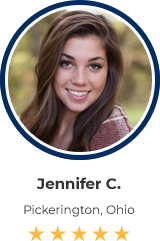 Fast & Efficient Service...
Patriot Air showed up on time, checked out my furnace, and within minutes of being there not only diagnosed the problem, but had the parts on the truck to fix it. Within thirty minutes, my furnace was blowing hot air again. Brian, the technician gave me tips on how to take better care of my furnace and even showed me how to change the air filter by myself. I couldn't be happier and I've found my heating and cooling company for life. Thank you Patriot Air!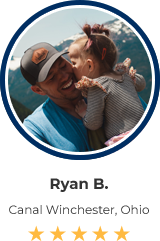 Patriot Air to the Rescue...
Our furnace went out while we were at work, and we came home to a freezing house. We have small children, so having it too cold in the house isn't an option. We called around to a few places, and Patriot Air was the only HVAC company to return our call and immediately rushed a technician to our house. I can't thank them enough for putting my family first and ensuring my kids had a warm home to sleep in. I tell everyone Patriot Air is the only HVAC company I'll ever call again.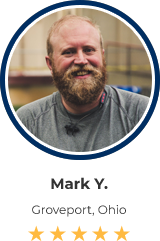 Knowledgeable & Professional...
I previously had an HVAC repair company come out to my house and attempt to repair my heat pump. They showed up late. The service technician spent most of the time on his phone, tracked mud into my house, and ultimately had no idea how to fix my problem. I called Patriot Air the next day, they showed up that same day, found and fixed the problem, and treated me and my house respectfully. I highly recommend Patriot Air for your heating and cooling needs.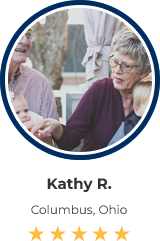 Honest & Courteous...
Having a fixed income with unexpected expenses, like fixing the heating and cooling systems, is hard. Luckily for us, Patriot Air is a company that doesn't nickel and dime you to death and is very fair-priced. They didn't try to sell us anything we didn't need and made sure we were comfortable with the price before they did any work. We were able to afford our repairs through their financing program. Now our central air is working wonderfully.
Cooling Season Just Got Cooler
As those hot humid days approach, you won't have to worry about those high energy bills. You will be lounging in your igloo oasis because you took the AC maintenance steps to make sure your air conditioner is running at its prime. Not only the "average joe" steps but calling the professionals here at Patriot Air for your HVAC service tune-ups.
Frequently Asked Questions
What are some ways to lower energy bills?
The easiest ways for homeowners to beat the summer heat and conserve energy are closing blinds and shades, as radiant heat from sunlight can make your AC unit work hard to cool air. Changing the air filter regularly, once a month during the summer, is ideal. Installing ceiling fans can make the air feel even cooler while someone is in the room.
Installing a programmable thermostat is a reasonably easy and inexpensive way to save 10% on energy bills. Have your air conditioner maintained yearly – it is better to know of a possible problem before it happens.
One of the last and possible best ways to save is having an energy audit. Doing this could save 30%-50%, with the average cost of $250 for a 1,200-square-foot house. Such an undertaking isn't necessarily inexpensive, but with the knowledge and insights you will gain about your home, its trouble spots, and ways to improve efficiency and cut costs, the energy audit will pay for itself in the long run.
How often should an AC unit be serviced?
Your air conditioning service should happen at least once a year. This is to ensure that the air conditioner is working properly and efficiently. Yearly air conditioning service consists of:
Making sure the refrigerant levels are correct.
Ensuring the unit's copper tubes are free of defects.
Checking the airflow around the evaporator coil.
Cleaning the coils with a special cleaning agent.
Flushing the drain lines to combat mold and mildew.
Inspecting and testing all electrical wiring connections for safety and appropriate rating, and testing capacitors, valves, and fan blades. Checking the blower motor to ensure amps and voltage are working correctly.
Testing and calibrating the thermostat. Measuring temperatures coming from all returns.
Lubricating all moving parts. Checking all bearings for wear and tear.
Inspecting and repairing the electrical parts. Measuring amp and voltage draw on the condenser.
Inspecting for worn or loose motor belts or pulleys, and repairing where appropriate.
Removing debris in or around the compressor, condenser, and fan. Brushing any bent coil fins back into shape.
Checking airflow of blades and blower wheel.
What type of filter should I use and how often should I change it?
Your A/C filter should be changed every 2-3 months. Mechanical air filters are the most common type of filter. Pleated air filters are more effective in removing allergens and pollutants from the air than mechanical filters. Electronic air filters are the most expensive and the most effective. Search around and find the best air filter type for your unit and situation. There really is no right or wrong answer for an air filter; as long as it is changed regularly, it will help clean your air and keep your air conditioner running at its prime.
What happens if I do not maintain my air conditioner?
Without regular maintenance your air conditioner won't last as long as you expect it to, and it will cost you more money. Never cleaning your ac unit can create a real risk of an electrical fire.
How do I properly take care of my air conditioner?
The bottom line is just keeping your AC unit clean. Replacing air filters and cleaning air ducts can increase the life of your air conditioner. Always remember to schedule an annual AC maintenance check-up to catch little problems before they get worse.
Schedule Your Air Conditioning Maintenance Today!