Air Conditioning Maintenance Columbus, Ohio
Keep Your Home Cool and Your AC Running Efficiently.
Maintaining your air conditioner will not only help your system operate on a long-term basis, but it can also cut extra utility costs that add up when your system is not functioning properly.
Thank you for trusting Patriot Air Comfort Systems for your HVAC service needs. Please fill out the form below and a Patriot Air representative will reach out to you promptly.
Air Conditioning Maintenance
Basic air conditioner maintenance primarily involves changing air filters on a monthly basis and checking the cleanliness of your equipment to ensure the constant and normal flow of the system. This is because, over time, dirt and other air pollutants build up in the filters, which can obstruct the flow of healthy air in your home.
Not only does changing the filter every month prevent added energy consumption, but it can also ensure that you are breathing optimally clean air in your home every day.
More advanced AC maintenance requires the assistance of a professional air conditioning contractor. Following are some of the maintenance checks a Patriot Air technician can perform for your AC system:
Inspection and measurement of air flow
Checking refrigerant amounts and testing for leaks
Sealing duct leaks in the central system
Checking that the thermostat is operating correctly
Checking fan belts and motors for wear
Inspecting, cleaning and tightening all electric terminals
Regular air conditioner maintenance can maximize efficiency, ensure clean breathing air and help you extend the life of your home's cooling system. Patriot Air proudly offers preventive maintenance plans to keep your AC system running at full strength when you need it most. If you are in need of air conditioning maintenance in your home, contact Patriot Air today. All of our professionals are licensed, bonded and insured. We'll make sure that your system is operating at peak efficiency.
Frequently Asked Questions
What type of filter should I use and how often should I change it?
Your A/C filter should be changed every 2-3 months. Mechanical air filters are the most common type of filter. Pleated air filters are more effective in removing allergens and pollutants from the air than mechanical filters. Electronic air filters are the most expensive and the most effective.
What if I don't maintain my air conditioner?
Your A/C won't last as long as you expect it to, and it will cost you more money in the end. Never cleaning your unit can create a real risk of electrical fire.
How do I properly take care of my air conditioner?
The bottom line is just keeping it clean. Replacing filters and cleaning air ducts can increase the life of your air conditioner. Always remember to schedule an annual maintenance check up to catch little problems before they get worse.
The Patriot Air Process
The Patriot Air Process is simple, straightforward and convenient. Call or click to schedule an appointment with one of our knowledgeable technicians. From there, we'll build a free plan and estimate designed around your needs and have you relaxing in your perfectly climate-controlled home in no time. In four simple steps you will see why we are listed as a top HVAC Company Columbus, Ohio

Schedule an Appointment
Patriot Air makes it simple to get in touch and schedule an appointment. Fill out our brief contact form online or call us at our Central Ohio headquarters to discuss your heating and cooling needs.

Meet with Our Technician
Not every HVAC company in Columbus, Ohio is created equally, and not all HVAC technicians have the same level of training and expertise. Experience the Patriot Air difference when you meet with one of our skilled and respectful professionals.

Free Estimate & Plan
We understand that each and each home has different needs and requirements. Rather than take a one-size-fits-all approach, we build free, straightforward and transparent estimates and plans that equip you with knowledge and options.
We the People, Love Patriot Air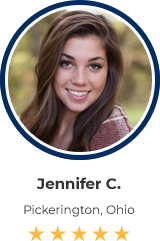 Fast & Efficient Service...
Patriot Air showed up on time, checked out my furnace, and within minutes of being there not only diagnosed the problem, but had the parts on the truck to fix it. Within thirty minutes, my furnace was blowing hot air again. Brian, the technician gave me tips on how to take better care of my furnace and even showed me how to change the air filter by myself. I couldn't be happier and I've found my HVAC company for life. Thank you Patriot Air!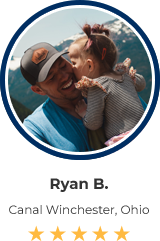 Patriot Air to the Rescue...
Our furnace went out while we were at work and we came home to a freezing house. We have small children, so having it too cold in the house isn't an option. We called around to a few places, and Patriot Air was the only HVAC company to return our call and rushed a technician to our house immediately. I can't thank them enough for putting my family first and making sure my kids had a warm house to sleep in. I tell everyone Patriot Air is the only HVAC company I'll ever call again.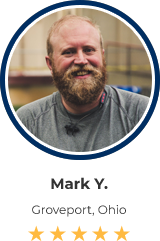 Knowledgeable & Professional...
I previously had an HVAC company come out to my house and attempt to repair my heat pump. They showed up late, the technician spent most of the time on his phone, tracked mud into my house, and ultimately had no idea how to fix my problem. I called Patriot Air the next day, they showed up that same day, found and fixed the problem and treated me and my house with respect. I highly recommend Patriot Air for your HVAC needs.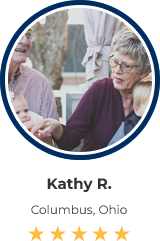 Honest & Courteous...
Being on a fixed income, expeditures like fixing the furnace and air conditioning, are hard to prepare for. Luckily for us, Patriot Air is a company that doesn't nickel and dime you to death and are very fair priced. They didn't try to sell us anything we didn't need and made sure we were comfortable with the the price before they did any work. We were able to afford our repairs through their financing program. Now our central air is working wonderfully.