Heat Pump Maintenance Columbus, Ohio
A Healthy Heat Pump Will Keep Your Home Comfortable for Years.
Heat pump systems can be in use every day and require regular monthly filter changes and routine checkups by a professional heating and cooling contractor. Homeowners throughout Columbus and Central Ohio have trusted Patriot Air since 2004 with all of their heat pump maintenance and installation needs.
The Benefits of a Patriot Air Heat Pump Maintenance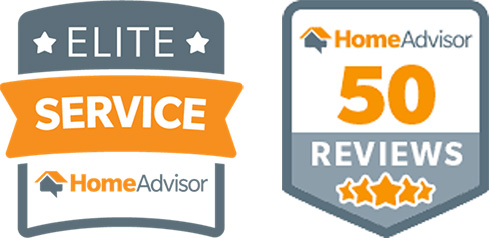 Heat Pump Maintenance
Like any home heating or cooling system, heat pump maintenance is essential for preventing repairs and unnecessary replacement costs.
The Patriot Air professionals located right here in Central Ohio are highly trained and experienced at diagnosing problems with heat pumps. If you are experiencing problems with the temperature and comfort level in your home, our technicians can help you troubleshoot problems and restore your unit back to proper working order.
Common problems that can lead to the need for heat pump maintenance often include:
While we advise calling a professional if you observe one of these issues, there are a couple things you can try first, such as checking the thermostat in your home to see that it's working correctly or changing the filter. If you still do not notice a difference after completing these routine checks, call one of our experienced professionals for assistance.
Patriot Air technicians are trained and certified to find and fix your heat pump maintenance concerns. To schedule an appointment for the unit in your home, contact Patriot Air today.
The Patriot Air Process
The Patriot Air Process is simple, straightforward, and convenient. Call or click to schedule an appointment with one of our knowledgeable technicians. From there, we will build a free plan and service estimate designed around your needs that will have you relaxing in your perfectly climate-controlled home in no time. In four simple steps, see for yourself why we are the top HVAC company serving Columbus, Ohio.

Schedule an Appointment
Patriot Air makes it simple to get in touch and schedule an appointment. Fill out our brief contact form online or call us at our Central Ohio headquarters to discuss your heating and cooling needs.

Meet with Our Technician
Not all HVAC companies in Columbus, Ohio are created equal and not all HVAC technicians have the same level of training and expertise. Experience the Patriot Air difference when you meet with one of our skilled and respectful furnace service professionals.

Free Estimate & Plan
We understand that each home's heating requirements are different. Rather than take a one-size-fits-all approach, we build free, straightforward, transparent estimates and plans that equip you with the knowledge and options to make the best decision for your home heating needs. We explain the whole process so you understand your equipment and how we can help you maintain a healthy heating system.
We the People, Love Patriot Air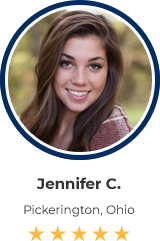 Fast & Efficient Service...
Patriot Air showed up on time, checked out my furnace, and within minutes of being there not only diagnosed the problem, but had the parts on the truck to fix it. Within thirty minutes, my furnace was blowing hot air again. Brian, the technician gave me tips on how to take better care of my furnace and even showed me how to change the air filter by myself. I couldn't be happier and I've found my heating and cooling company for life. Thank you Patriot Air!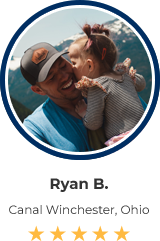 Patriot Air to the Rescue...
Our furnace went out while we were at work, and we came home to a freezing house. We have small children, so having it too cold in the house isn't an option. We called around to a few places, and Patriot Air was the only HVAC company to return our call and immediately rushed a technician to our house. I can't thank them enough for putting my family first and ensuring my kids had a warm home to sleep in. I tell everyone Patriot Air is the only HVAC company I'll ever call again.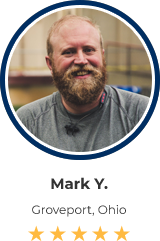 Knowledgeable & Professional...
I previously had an HVAC repair company come out to my house and attempt to repair my heat pump. They showed up late. The service technician spent most of the time on his phone, tracked mud into my house, and ultimately had no idea how to fix my problem. I called Patriot Air the next day, they showed up that same day, found and fixed the problem, and treated me and my house respectfully. I highly recommend Patriot Air for your heating and cooling needs.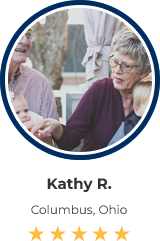 Honest & Courteous...
Having a fixed income with unexpected expenses, like fixing the heating and cooling systems, is hard. Luckily for us, Patriot Air is a company that doesn't nickel and dime you to death and is very fair-priced. They didn't try to sell us anything we didn't need and made sure we were comfortable with the price before they did any work. We were able to afford our repairs through their financing program. Now our central air is working wonderfully.
Frequently Asked Questions
What will happen if I don't perform maintenance on my heat pump?
If you don't properly maintain your heat pump, it simply won't last as long, costing you more money in the end. When your heat pump is not cleaned it can cause the heat pump to malfunction or possibly an electrical fire.
Why do I need heat pump maintenance?
Heat pump maintenance is crucial to saving money and getting the most out of your heat pump. If your heat pump is neglected, then it won't last as long and it will cost you more money in the long run.
How often should I have my heat pump serviced?
It is recommended to have your heat pump serviced once a year. Give your local technician a call.
How often should I replace my heat pump filter?
It is recommended to replace your heat pump filter at least every 90 days to prolong the life of your heat pump.
What do I need to do to keep my heat pump healthy?
Always follow the manufacturing instructions. When in doubt, clean. Replace or clean air filters, clean the outside unit, dust vents and air ducts, and call your local technician once a year for an annual maintenance check up.
Schedule Your Heat Pump Maintenance Today!