5 Ways to Improve the Performance of Your Heat Pump
Is the performance of your heat pump not up to par with what you were hoping for? In this blog, we will examine some of the factors that can impact heat pump efficiency and figure out how to make it better.
There are a number of potential causes that can impact the energy efficiency and performance of your heat pump. Let's focus on a few issues that are likely to occur and can be easily resolved.
Among the variety of factors that can contribute to a heat pump's ineffectiveness are improper installation and sizing of the unit, inadequate air flow and refrigerant levels, improper positioning of the unit, or simply failing components.
You will want to remedy any performance issues related to your heat pump well before the cold weather arrives to make certain your heat pump works and can provide the efficient heating your family needs this winter season. Remember, heat output can impact your actual energy savings, and as energy costs are expected to increase in the coming months, your heat pump's efficiency will be key to how much you can save on your heating bills this winter.
Check out the following recommendations in order to avoid potential problems that most heat pumps can incur.
What is a heat pump and how does it work?
Heat pumps are an energy efficient alternative to owning a furnace and air conditioning unit. The three main types of heat pumps are air source heat pumps, water source heat pumps, and geothermal heat pumps, also known as ground source heat pumps.
Heat pumps work in a way similar to a refrigerator in that they do not create heat, they simply collect, transfer and convert it.
Heat pumps use electrical power to collect and transfer heat from one place to another. Then by using coils, compressors and fans, they absorb heat inside your home and release it outdoors thereby cooling your home in the summer. This process is reversed in the winter when the system is in heating mode and the heat pump absorbs heat energy from the ground or outside air and, using the same coils, fans and compressor, converts the outdoor air or ground heat to create the heat transfer into your home.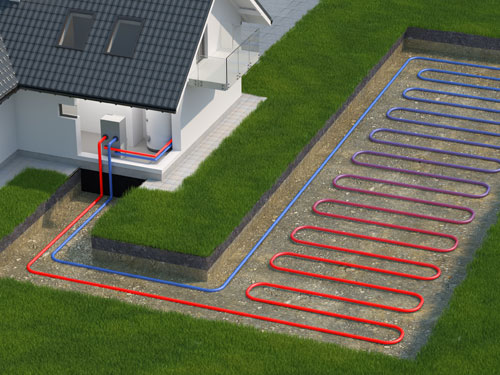 Enhance the effectiveness of your home
Make an effort to insulate your home to the greatest extent possible. This includes the installation of a moisture barrier, insulation with a high R value (the recommendation is R-30 for ceilings and R-11 or higher for exterior walls). Poorly installed windows and door frames in your home can reduce energy efficiency and increase operating costs.
Sealing any gaps in the structure, and installing doors and windows that are energy efficient helps your heat pump manage temperature difference. The size of the unit can be reduced, allowing for shorter ducts, if the home is made more energy efficient. A house with good insulation keeps the warm or cold air inside for longer, which in turn reduces the amount of money spent while increasing both heating efficiency and cooling efficiency within the home.
Get proper heat pump installation performed by a professional
Even if you have the best model available with the highest energy efficiency, if the installation and maintenance of your heat pump are subpar, the unit may not perform as expected, and you may have to pay for costly repairs. Using a company like Patriot Air to manage the installation and maintenance of your heat pump unit is essential.
Heat pump efficiency starts with proper sizing, in which the amount of heating and cooling loads, air flow, and duct size are accurately determined and calculated, and there are no obstructions.
The seals are completely watertight, and the system has been hooked up in accordance with the regulations and the manufacturer's recommendations. In addition, regular maintenance ensures that the performance of the unit remains at the level that has been established, and it will also extend the unit's lifespan.
Make sure there is the right amount of refrigerant charge
Keep in mind that the charging of the refrigerant should be done by trained and experienced professionals, like the expert team at Patriot Air. There are too many variables involved, including the need for the appropriate tools, a high refrigerant pressure, and the possibility of danger.
When it is summer and the air conditioner is set to cooling mode, charging a heat pump is very similar to charging an air conditioner. However, the process is different when the temperatures are lower. In addition, a variety of approaches are utilized, including by weight, the discharge temperature method, or you can simply click on this link to view the comprehensive explanation.
Provide proper heat pump maintenance
It is essential to perform routine and thorough maintenance on your heat pump if you want to keep the level of performance your heat pump provides and the energy efficiency ratio consistently high. This includes clearing the coils on the evaporator as well as the condenser of any debris, snow, or ice, maintaining the appropriate clearance, and removing any obstructions from the drain openings, as well as inspecting fans.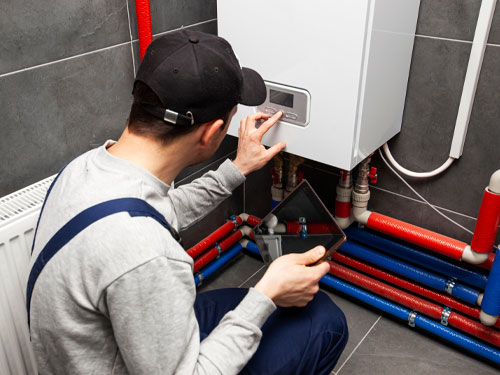 Stop heat from escaping through the ducts by preventing leaks
Although it would be preferable if there were no air duct leakage, the fact that there are air ducts means there's always the likelihood of air seepage and the possibility loss of cooling and heating power from heat pumps. According to the findings of a number of studies, ducts are responsible for the loss of an average of 20% of the energy that is produced by heat pumps. However this figure varies depending on where the ducts are located.
You should strive to maintain an air leakage rate that is between 5 and 10 percent of the total airflow provided by the heat pump system. The ducts' material needs to be secured and sealed using the appropriate compounds, and it must be done so in accordance with the best practices and the recommendations of the manufacturer. Because they allow a significant amount of air to escape, duct materials and building cavities that are used as ducts should be avoided.
After the duct system has been installed, or if you have reason to suspect the functionality of the one that is already in place, you should make arrangements for testing to ensure that everything operates as it should.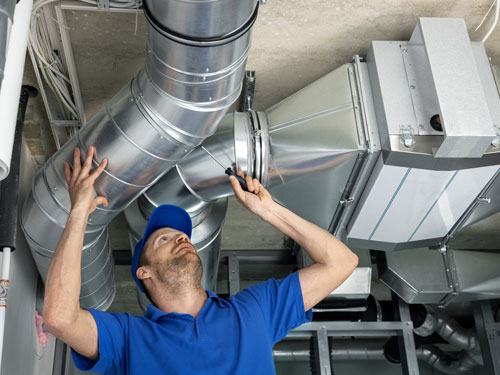 Conclusion
With heat pump technology improving all the time and increasing the product efficiency rating, heat pump systems are becoming an attractive alternative to other heating systems. Indeed, in addition to the heat pumps mentioned earlier, there's also exhaust air heat pumps, electric heat pumps, absorption heat pumps, and split system heat pumps. Whatever your requirements, whether residential or commercial, high efficiency heat pumps should be a consideration.
But, no matter the type of heat pump you choose whether an air source heat pump, geothermal heat pump, or water source heat pump, make certain your heat pump system is installed properly and expertly maintained.
Contact the trained and certified experts at Patriot Air who can test your heat pump operations and recommend additional ways to improve the performance of your heat pump, and save money ahead of the heating season.