Heat Pump Repair Columbus, Ohio
Get Your Heat Pump Repaired Right the First Time.
While it can sometimes be the case that uneven heating, system noises or high energy costs can tip you off that it may be time for a new heat pump installation, often the experienced eye of a skilled technician can help identify and fix problems that may ultimately save you on cost.
Thank you for trusting Patriot Air Comfort Systems for your HVAC service needs. Please fill out the form below and a Patriot Air representative will reach out to you promptly.
Heat Pump Repair
We are residents of Columbus and the greater Central Ohio area ourselves. We know it can be frustrating when the heating or cooling in your home is not working properly. If you are experiencing uneven heating in your home, it is likely time for a heat pump repair.
At Patriot Air, we train our professionals to inspect, diagnose and repair heat pump problems quickly and efficiently. Heat pump failures can be attributed to a number of causes such as thermostat malfunctions or leaky ducts. When your heat pump does not heat or cool like it is meant to heat or cool, our experienced professionals will step in and ensure that your heat pump repair is done right, the first time. We provide fast and efficient service to give you the peace of mind you deserve.
You can avoid the need for heat pump repair in your home by taking the proper maintenance measures such as changing filters regularly and by contracting the certified heating and cooling professionals at Patriot Air to perform regular check-ups and tune-ups to your system, as necessary.
If you would like more information on Patriot Air heat pump repair, installation or maintenance services, contact us today.
Frequently Asked Questions
What should I do if my heat pump won't turn on?
First verify that your system is set to the correct seasonal setting. If your heat pump still will not turn on then there may be a malfunctioning part. Call your local technician to have them take a look.
Can I use a smart thermostat with my heat pump?
Yes! A smart thermostat can enhance your heat pumps functionality and efficiency. We are happy to install a smart thermostat to your current system, or with a new system install.
What should I do if my heat pump is making strange noises?
If your heat pump is making funny noises you may have a loose bolt or a clogged drain. Your best option is to call your local technician to prevent a breakdown in the future and identify and fix any issues quickly.
How do I stop my heat pump from tripping the breaker?
If your head pump is tripping a breaker, turn off the heat pump immediately and call your local technician. The circuit breaker is cutting the power to prevent a disaster like an electrical fire. Some common causes are dirty air filters, clogged outside units, old compressors, or corroded connections.
What should I do if my heat pump is blowing cold air?
If it is extremely cold outside, your heat pump may not heat air to the same temperature as a gas furnace, causing air to feel cold to your skin. It is normal for your heat pump to go through defrost cycles for a couple minutes, producing cold air, if the cold air persists then call Patriot Air.
The Patriot Air Process
The Patriot Air Process is simple, straightforward and convenient. Call or click to schedule an appointment with one of our knowledgeable technicians. From there, we'll build a free plan and estimate designed around your needs and have you relaxing in your perfectly climate-controlled home in no time. In four simple steps you will see why we are listed as a top HVAC Company Columbus, Ohio

Schedule an Appointment
Patriot Air makes it simple to get in touch and schedule an appointment. Fill out our brief contact form online or call us at our Central Ohio headquarters to discuss your heating and cooling needs.

Meet with Our Technician
Not every HVAC company in Columbus, Ohio is created equally, and not all HVAC technicians have the same level of training and expertise. Experience the Patriot Air difference when you meet with one of our skilled and respectful professionals.

Free Estimate & Plan
We understand that each and each home has different needs and requirements. Rather than take a one-size-fits-all approach, we build free, straightforward and transparent estimates and plans that equip you with knowledge and options.
We the People, Love Patriot Air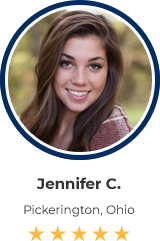 Fast & Efficient Service...
Patriot Air showed up on time, checked out my furnace, and within minutes of being there not only diagnosed the problem, but had the parts on the truck to fix it. Within thirty minutes, my furnace was blowing hot air again. Brian, the technician gave me tips on how to take better care of my furnace and even showed me how to change the air filter by myself. I couldn't be happier and I've found my HVAC company for life. Thank you Patriot Air!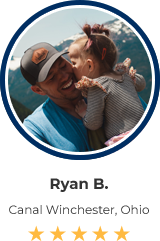 Patriot Air to the Rescue...
Our furnace went out while we were at work and we came home to a freezing house. We have small children, so having it too cold in the house isn't an option. We called around to a few places, and Patriot Air was the only HVAC company to return our call and rushed a technician to our house immediately. I can't thank them enough for putting my family first and making sure my kids had a warm house to sleep in. I tell everyone Patriot Air is the only HVAC company I'll ever call again.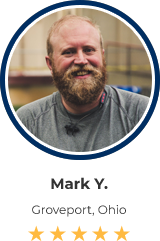 Knowledgeable & Professional...
I previously had an HVAC company come out to my house and attempt to repair my heat pump. They showed up late, the technician spent most of the time on his phone, tracked mud into my house, and ultimately had no idea how to fix my problem. I called Patriot Air the next day, they showed up that same day, found and fixed the problem and treated me and my house with respect. I highly recommend Patriot Air for your HVAC needs.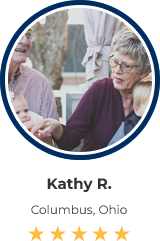 Honest & Courteous...
Being on a fixed income, expeditures like fixing the furnace and air conditioning, are hard to prepare for. Luckily for us, Patriot Air is a company that doesn't nickel and dime you to death and are very fair priced. They didn't try to sell us anything we didn't need and made sure we were comfortable with the the price before they did any work. We were able to afford our repairs through their financing program. Now our central air is working wonderfully.