Air Conditioning Installation Columbus, Ohio
Keep Your Home Cool and Comfortable with a New Air Conditioning Installation.
Our expert AC installation technicians will show you all available options and will work toward finding the most affordable and valuable option.
Thank you for trusting Patriot Air Comfort Systems for your HVAC service needs. Please fill out the form below and a Patriot Air representative will reach out to you promptly.
Air Conditioning Installation
The air conditioning installation process begins with a certified technician who is trained to determine the appropriate size of system for your home and equipped to carry out the AC installation itself.
Patriot Air employs certified professionals experienced in performing installations and servicing homes all over Central Ohio. They are experts in a full range of air conditioning installation services. Our HVAC company offers industry-leading systems manufactured by companies such as Lennox, Trane and Tempstar, to give our customers access to the greatest variety of durable and long-lasting products.
Air conditioner installation begins with a detailed evaluation of your home by one of our licensed, bonded and insured technicians. This free consultation allows us to assess the space in your home in order to estimate the cost of the new air conditioning system to be installed. Once this initial assessment is complete, we will schedule a day and time to complete the installation, at your convenience.
When installation day arrives, we deliver your brand new system and prepare your home for the installation process. Generally, air conditioning installation is a one-day project and can involve anywhere between 2-5 technicians on the job.
Following your new system installation, we will see that the former system is removed from your home and that the working space is restored to pre-installation condition. If you live in Columbus or the greater Central Ohio area and are interested in more information on our full range of air conditioning installation services, contact Patriot Air today.
Frequently Asked Questions
How do I know if I need to replace my air conditioner?
Your A/C unit should be replaced every 10-15 years, if properly taken care of. In the mean-time look out for frequent breakdowns, high energy bills, fluctuating humidity, or the size of your home has changed.
Can I install an air conditioner myself?
You must be certified in order to install and fill an air conditioning unit.
How long does it take to install a new A/C unit?
To install a new A/C unit, it will take anywhere from 4-8 hours depending on your specific application.
The Patriot Air Process
The Patriot Air Process is simple, straightforward and convenient. Call or click to schedule an appointment with one of our knowledgeable technicians. From there, we'll build a free plan and estimate designed around your needs and have you relaxing in your perfectly climate-controlled home in no time. In four simple steps you will see why we are listed as a top HVAC Company Columbus, Ohio

Schedule an Appointment
Patriot Air makes it simple to get in touch and schedule an appointment. Fill out our brief contact form online or call us at our Central Ohio headquarters to discuss your heating and cooling needs.

Meet with Our Technician
Not every HVAC company in Columbus, Ohio is created equally, and not all HVAC technicians have the same level of training and expertise. Experience the Patriot Air difference when you meet with one of our skilled and respectful professionals.

Free Estimate & Plan
We understand that each and each home has different needs and requirements. Rather than take a one-size-fits-all approach, we build free, straightforward and transparent estimates and plans that equip you with knowledge and options.
We the People, Love Patriot Air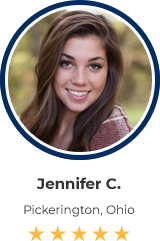 Fast & Efficient Service...
Patriot Air showed up on time, checked out my furnace, and within minutes of being there not only diagnosed the problem, but had the parts on the truck to fix it. Within thirty minutes, my furnace was blowing hot air again. Brian, the technician gave me tips on how to take better care of my furnace and even showed me how to change the air filter by myself. I couldn't be happier and I've found my HVAC company for life. Thank you Patriot Air!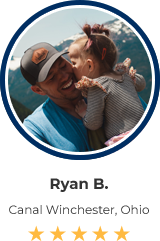 Patriot Air to the Rescue...
Our furnace went out while we were at work and we came home to a freezing house. We have small children, so having it too cold in the house isn't an option. We called around to a few places, and Patriot Air was the only HVAC company to return our call and rushed a technician to our house immediately. I can't thank them enough for putting my family first and making sure my kids had a warm house to sleep in. I tell everyone Patriot Air is the only HVAC company I'll ever call again.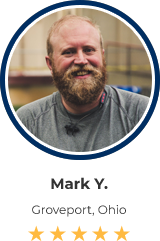 Knowledgeable & Professional...
I previously had an HVAC company come out to my house and attempt to repair my heat pump. They showed up late, the technician spent most of the time on his phone, tracked mud into my house, and ultimately had no idea how to fix my problem. I called Patriot Air the next day, they showed up that same day, found and fixed the problem and treated me and my house with respect. I highly recommend Patriot Air for your HVAC needs.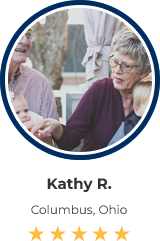 Honest & Courteous...
Being on a fixed income, expeditures like fixing the furnace and air conditioning, are hard to prepare for. Luckily for us, Patriot Air is a company that doesn't nickel and dime you to death and are very fair priced. They didn't try to sell us anything we didn't need and made sure we were comfortable with the the price before they did any work. We were able to afford our repairs through their financing program. Now our central air is working wonderfully.