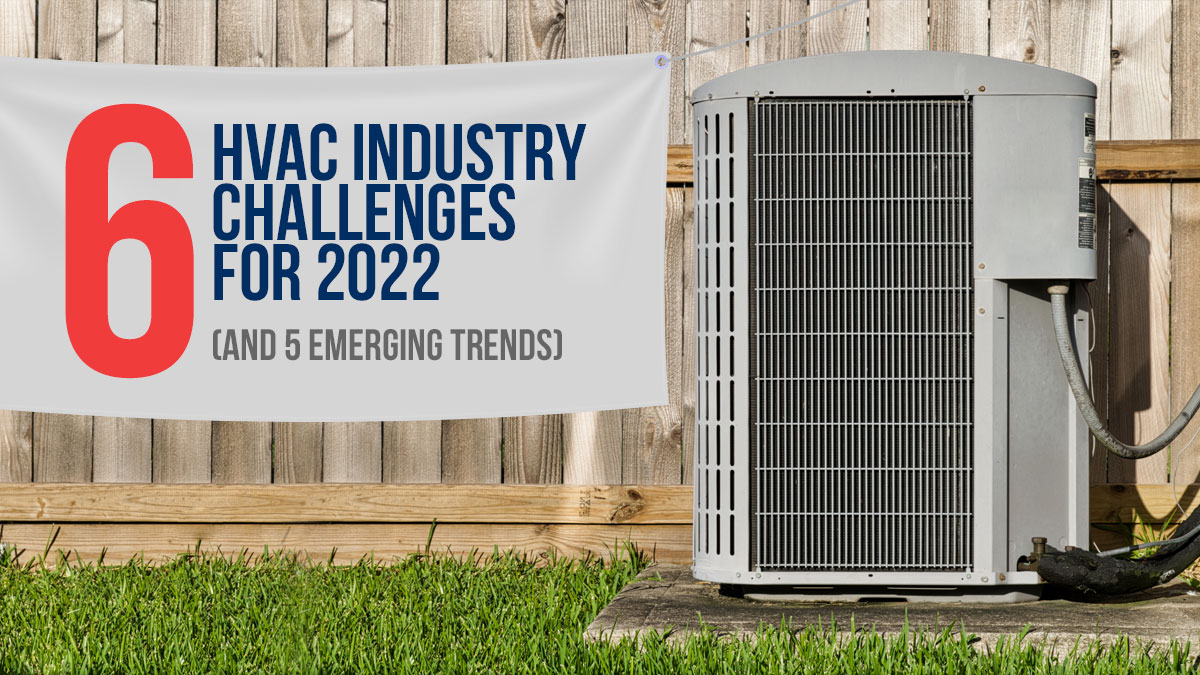 6 HVAC Industry Challenges For 2022 (and 5 Emerging Trends)
For households around the country, a reliable and efficient HVAC system has never been so much of a lifeline. Indeed, as temperatures continue to rise and the climate becomes more unpredictable, a high-quality air conditioning system can make all the difference in how comfortable and livable the home environment is.
On the other hand, while Americans tend to already spend over 90% of their time indoors, this percentage is bound to increase now that work-from-home and at-home workouts have become the norm. In turn, improving indoor air quality and creating an even healthier home environment has become paramount.
But as the demand for HVAC systems with their upgrades and replacements continues to rise, the industry is facing steep issues and challenges. In this guide by Patriot Air, you can find out more about what factors are challenging the industry and what trends have the power to transform it.
The HVAC Industry in 2022: At a Glance
The global commercial and domestic HVAC industry is growing and developing at an unprecedented rate. Today, the global HVAC market is valued at USD 143.7 billion, and it is predicted to grow at a rate of 6.3% through 2030 when it's expected to reach a global value of USD 234.9 billion.
Socioeconomic trends in some of the hottest regions around the world – as well as the increase in the median disposable income – have caused a sharp increase in the use of air conditioners and heating and cooling devices. Due to this rising trend, cooling systems today account for over 10% of the world's electricity consumption.
But while the sector's growth is undeniable and unstoppable, new challenges are hindering the HVAC industry's development. Here are some to keep an eye on in 2022 and beyond.
Shortages in HVAC Services
With a disproportionate percentage of young people opting to attend college and pursue a degree, rather than immediately entering the workforce, today's labor shortages in the skilled trades are expected to worsen and remain one of the worst threats to the US economy for years to come.
There's currently a shortage of skilled workers within the ranks of HVAC professionals as well as a lack of potential recruits looking to learn the HVAC business and become the next generation of HVAC technicians.
What's more, during the pandemic, over 8 million skilled-labor jobs were lost due to the health and economic crisis, and supply chain disruptions, which has left nearly half of these jobs unfilled.
For companies operating in the HVAC sector, the best way to deal with this challenge is to create a sought-after, competitive workplace for talented employees. Offer attractive benefits packages to recruit new employees and retain your best current employees.
Management practices will have to transform as well to address HVAC workforce shortages. Recruitment strategies must expand in ways that take advantage of changing demographics, with more women and people of color being provided opportunities to participate and learn the business.
Recruitment via partnerships with city, state and federal workforce preparedness programs, as well as trade schools, junior colleges, high schools, churches, fraternal groups, and service organizations could prove to be fertile ground for recruitment efforts. Plus, such affiliations and partnerships are viewed positively by influential members of the community including elected officials, clergy, business leaders and the media. Finally, any existing "buddy" programs, internships or skill enhancement programs could be expanded where manageable.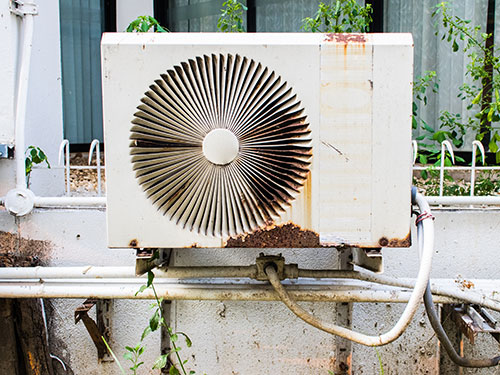 The Energy Crisis
The events of the past two years – including the Covid-19 pandemic, the economic crisis, and the Russia-Ukraine war – have caused the world to enter an unprecedented energy crisis.
Energy shortages have acutely hit countries like the United Kingdom and China, but the effects of limited supplies and increased prices have been felt around the globe.
For the HVAC industry, the 2021-2022 energy crisis means inflated heating and cooling costs for consumers, who are now looking to reduce their energy bills and environmental impact.
As blackouts occur in more and more communities across the country during high-demand busy periods, many energy customers are experiencing what the National Institute of Health calls energy insecurity, which is being seen as a growing social and public health concern.
Energy shortages have made more people aware of matters related to cooling and heating units efficiency, renewable energy, and energy battery storage. The bottom line is that customers don't want uncertainty about the quality of air coming from their heating and air conditioning systems. They want consistent heat and air conditioning services. And they want accurate and competitive prices for their energy.
This leaves HVAC companies in an uncomfortable position sandwiched between customers, energy providers, and HVAC system manufacturers.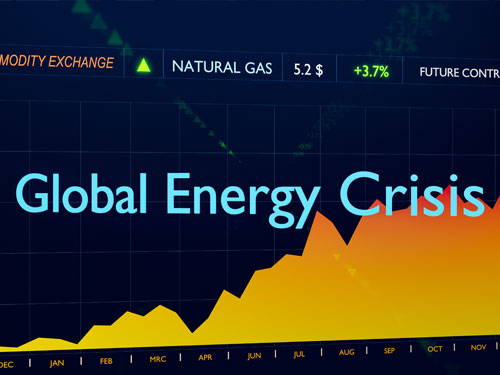 Supply Chain Disruptions
Today, the global supply chain is more layered, complex, and far-reaching than ever. For consumers, this means a continuous and immediate availability of goods that can be delivered in a matter of hours. For companies and manufacturers, a reliable supply chain means increased efficiency and sales.
But during the earlier months of the pandemic, the entire world came to a halt, and the global supply chain experienced unprecedented disruptions. Today, labor shortages, lack of raw materials, and jammed ports have contributed to a slower manufacturing process of HVAC equipment and systems.
In turn, HVAC service companies, manufacturers, distributors, and technicians are still waiting for parts and entire AC units. All this can severely compromise the service you can offer your customers.
How to deal with this issue facing the HVAC industry? Start planning your inventory and get ready for the busiest season of the year (usually spring) the previous fall!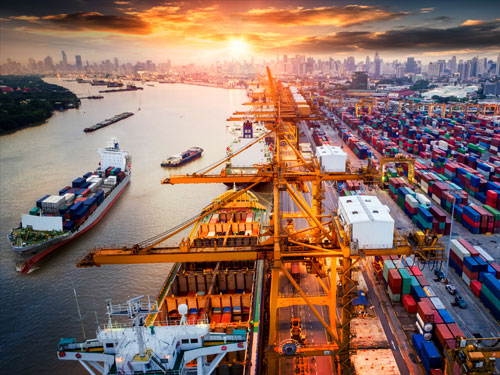 The Future Climate HVAC Companies (A Focus on Energy Efficiency)
Trends like population growth, changing customer patterns, and fast-paced urbanization have caused the HVAC industry more rapidly than ever before. And, with it, the carbon emission produced by heating and cooling devices.
But today, electrification and decarbonization are vital trends with the power to reshape the industry, and consumers have shown a distinct preference for energy-efficient appliances.
Offering HVAC system efficiency solutions that are powered by electricity generated via clean energy sources (like solar or electric power) can help you gain a competitive edge and surf this emerging trend.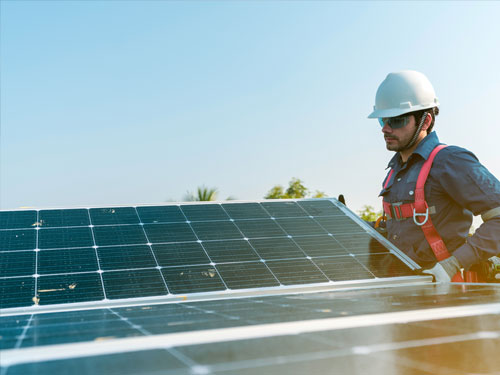 Extreme Weather
Over the past 50 years, the number and intensity of extreme weather events have been growing exponentially, and they are estimated to cause over 115 deaths and US$ 202 million in losses every day.
At the same time, record-high temperatures have been recorded all around the globe, and countries are preparing to face warmer-than-ever summers. In turn, as temperatures soar, consumers are scrambling to install cooling devices for their homes and offices.
While the increased demand might seem like a blessing for HVAC businesses, when coupled with labor and supply chain shortages, it can turn into a severe challenge for distributors and technicians. Be ready for the unexpected and start planning!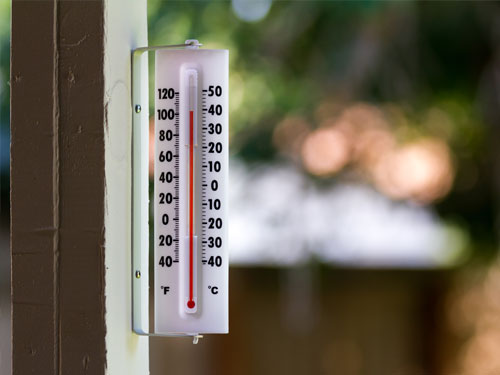 Looking at Buildings as Interconnected Systems
As a contractor or business owner of an HVAC company, you might be specializing in the installation and repair of AC units or indoor ventilation systems. But, recently, both the construction industry and consumers have adopted a new, holistic approach to the interconnected systems of the entire building.
In turn, understanding how to improve the overall building's energy efficiency, insulation, cooling, and indoor air quality can help you align with this new view.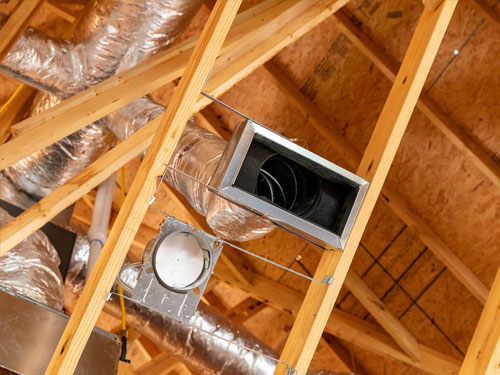 5 Emerging Trends in the HVAC Industry
Aside from the above challenges, some smart technology trends are reshaping the HVAC industry. These include:
Data-driven and connectivity
Smart thermostats that can be controlled remotely or from smartphones
Systems integrated with the building's HVAC solution
Eco-friendly units
Ductless ventilation, cooling, and heating systems
Improve Your Indoor Air Quality with Patriot Air
At Patriot Air, we understand that each home or office is unique, and so should the AC unit be. We strive to introduce the latest innovations and HVAC technology, to create smart, customized, and energy-efficient systems that work for your building's unique HVAC needs.
From the installation to the maintenance and replacement of your AC unit, the HVAC service providers at Patriot Air understand the drivers and challenges of today's industry and put at your service years of experience in the sector. Get in touch with our team.