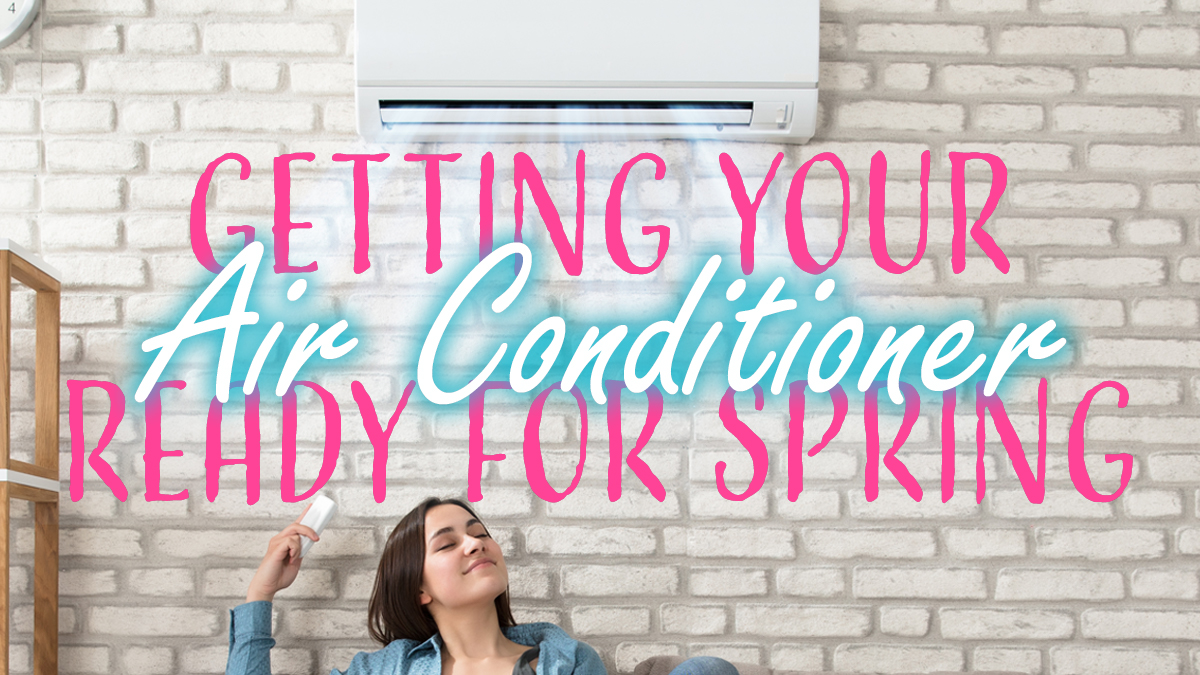 Getting Your Air Conditioner Ready for Spring
A poorly functioning AC unit might not be much more than an inconvenience in spring. But as the temperature rises leading into warmer months, a safe and efficient HVAC system quickly becomes your household's lifeline during the cooling season!
What's more, is that, when your air conditioner is working correctly, you can improve your indoor air quality, save money on utility bills, and enjoy a much more comfortable home environment. So, now that winter is over, it is time to do some spring cleaning and make a plan for essential air conditioning maintenance. Here is how to include your air conditioning system into your spring cleaning plans.
Visually Inspect Your Air Conditioning System
Spring maintenance should always start with a visual inspection by a trained technician to ensure that the harsh winter weather conditions haven't damaged your AC unit. This should include but not be limited to: components including the condenser unit, ducts, coils, and valves.
If you have an exterior condenser unit, the casing must be inspected as well. If the casing is damaged this might interfere with the heat dissipation, the coolant that is used, or the fan could be out of balance which would cause more damage to the inner case.
Removal of Debris on Your Outdoor Unit
If there is no immediately visible damage to the air conditioner unit, it is the perfect time in spring to have any debris removed from the system that might have accumulated during fall and winter.This can include leaves, dirt, dust, vegetation, trash, twigs, insects, and other debris.
This step can boost your air conditioner's efficiency and safety by improving airflow and eliminating the presence of flammable materials. If the air conditioner has to work harder, there is a greater chance you will have to replace it sooner. And so, you will certainly want your service technician to conduct a proper inspection before summer arrives!
Have a Condenser Guard Installed
Another great tip is to have a condenser guard installed. Condenser guards can be fairly inexpensive, and yet they can save you money in the long run. This cage-like structure encompases the air conditioner and helps to keep the condenser clean from grass clippings, leaves and seeds. But it can also protect the unit from larger more damaging threats such as rocks, falling tree branches or other yard items tossed by the wind that could cause significant harm to the AC unit.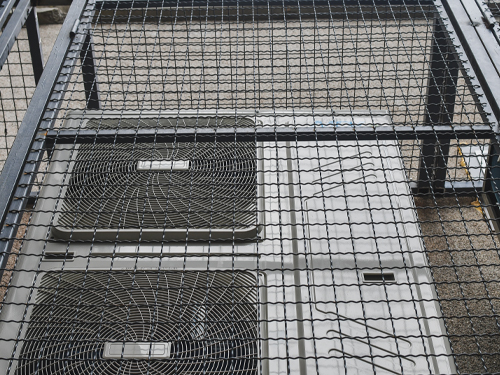 Clean the Condensation Drain
Running your air conditioning unit doesn't come without waste. The drainage hole is there to make sure any waste produced has a place to escape from the HVAC system. Ideally this drain should not be right next to the house or the pad for the condenser. This could cause the pad to shift over time, or water could end up seeping into the block foundation of the house causing structural damage.
For basement units, it's best practice to have the drip pipe go to a sump tank, where the water is diverted.
If the drainage hole is clogged, which can happen if the grade of the pipe is not correct, debris is going to build up inside your unit. A mixture of bleach and water can be used to clear out any buildup. But check with your HVAC technician before attempting to do this yourself.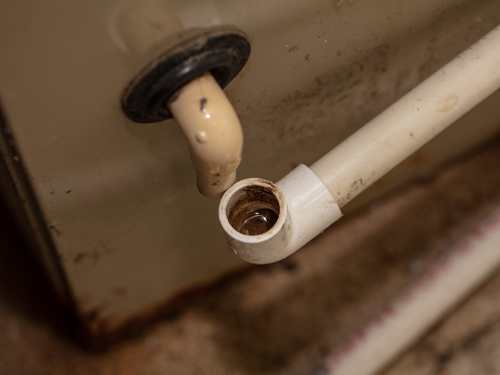 Check The Refrigerant (Coolant) Lines
The coolant lines allow the air conditioner to produce cool air by bringing the refrigerant from the condenser unit into your home. The coolant lines are wrapped in insulation, which is the component your HVAC technician will check.
If the insulation wrap is cracked or damaged, the lines can freeze up, affecting the air conditioner's efficiency.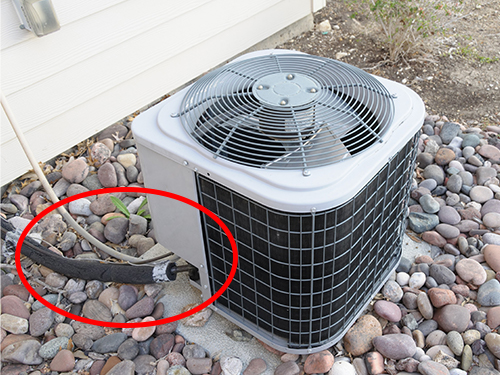 Don't Overlook the Drainage Pipes
Your AC unit's drainage pipes prevent condensation and water deposits from damaging your home's structure.
If the drainage pipes are damaged or blocked, the discarded water from the cooling process won't be efficiently directed to a drain pan and can leak into your home's walls, roof, or basement. If blockages are present, you should immediately speak to a professional.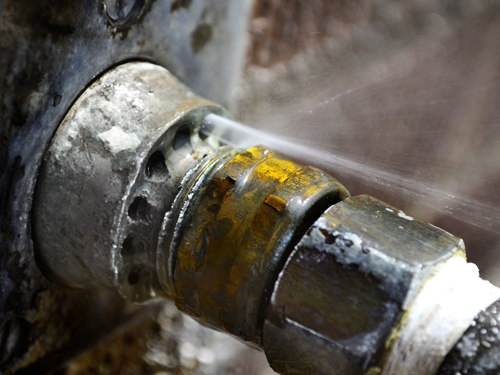 Make Sure the Air Ducts are Clean
Your air conditioning system uses air ducts to distribute cool air around your home and recycle the air already in circulation.
If debris, dust, and pollutants build up within the ducts, they will be delivered around your house alongside cooled air and can not only affect the air conditioner's efficiency, but also impact your family's health.
Keep in mind that, according to the EPA, dirty HVAC units contribute to an indoor concentration of pollutants that is 2-5 times higher than outdoors. And, if you suffer from seasonal allergies or respiratory ailments, duct cleaning is even more critical.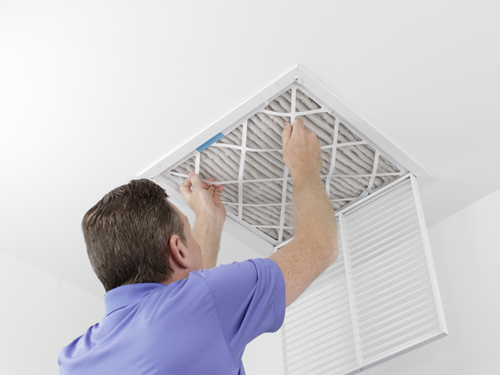 Clean Or Replace Your Air Filters
Cleaning and replacing your air conditioning system's air filters are essential steps to improve indoor air quality and ensure that your air conditioner works with maximum efficiency during the summer. Dirty air filters clogged with dust can restrict your air conditioner's airflow and bring pollutants into your home. Make sure dirty air filters are cleaned or replaced twice a year – even if you have a new air conditioning unit!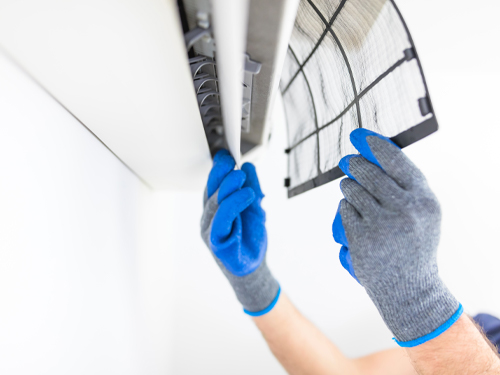 Invest in a Programmable Thermostat
Of course, focusing on your central air unit is essential to prepare your air conditioner for the heat and humidity of summer. But, when getting your home's HVAC system ready for spring, you also need to look at your thermostat.
It is ideal to run a simple test by adjusting the thermostat settings to "cool" and lowering the room's temperature by 4-5 degrees. If you notice the temperature isn't dropping, you should speak to a professional or replace your thermostat. If a replacement is needed look at investing into a programmable thermostat. A lot of thermostats are now app-based. They can be customized for time of day, help you maintain comfortable temperatures year round, and are able to save on your energy bills. So effective are they at saving energy, that some utility companies even offer special incentives for homeowners to install programmable thermostats.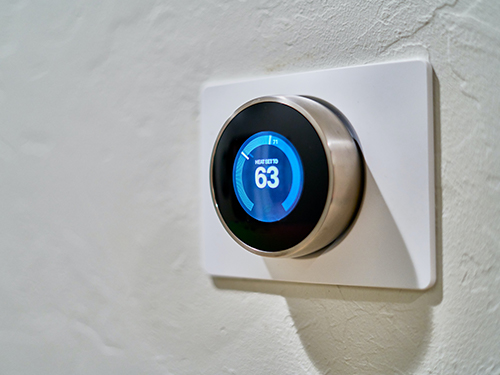 Keep Up With Routine Maintenance Checks
While getting your air conditioner ready for spring is essential, maintaining your HVAC system is an all-year-round effort. Change the air filter every six months, keep the condenser unit free of debris, and keep up with professional tune ups to keep your air conditioner and furnace working properly.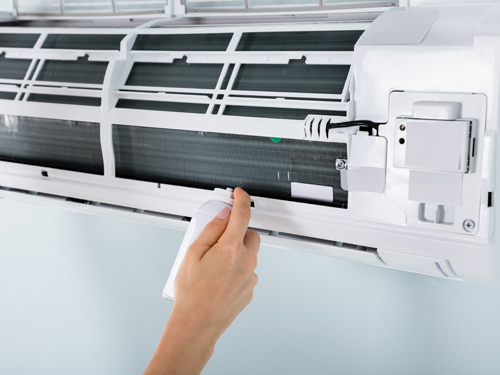 Test the Air Conditioning Unit
Once your air conditioning inspection has been completed, it is time to test the unit. And, especially if your air conditioning system has been off throughout the winter months, a trial run can highlight any issues or malfunctioning parts. Just make sure to pick a warm spring day for your test run! This is a relatively easy task to do. You'll switch your thermostat to cool, set the temperature a few degrees down; then let the AC system run for a while and analyze the performance.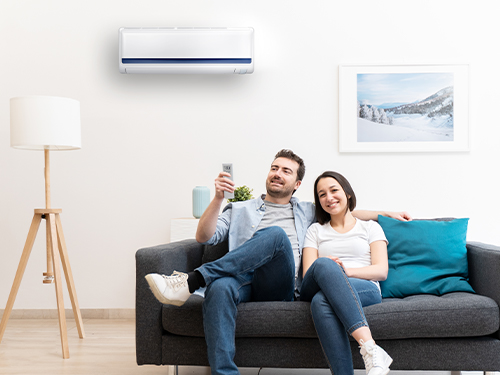 Don't Delay Professional Maintenance Appointments
While some homeowners may be able to perform at least some of the maintenance tasks above without the help of a professional, it is essential to schedule a professional service appointment before the warmer months ahead.
Maintenance benefits include:
Lower energy bills
Prevent unexpected breakdowns
Increase home resale value
Ensure the safety of your home
Keep HVAC system running at peak efficiency
A full HVAC system check not only provides peace of mind, but it gives you the knowledge you'll have cool air when you want it in the summer and comforting heat in the winter when you need it.
Contact our experts here at Patriot Air. We can help you optimize your air conditioning performance and ensure the whole unit's safety.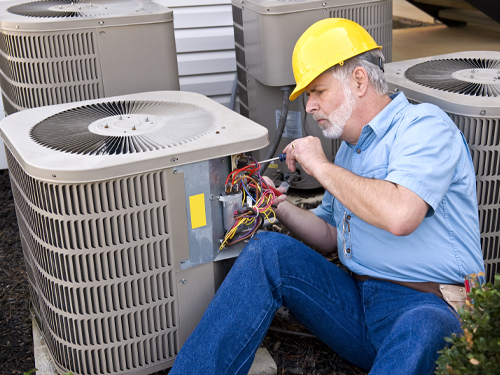 Sign Up For A Maintenance Program
A maintenance program for your HVAC unit takes the guesswork out of your heating and cooling equipment upkeep. At Patriot Air, our Worry-Free Maintenance Plans makes service appointments easy and offers great perks.
The Patriot Air Worry-Free Maintenance Plan includes:
Annual air conditioning maintenance
Annual furnace maintenance
Priority Service Scheduling
15% discount on any parts
100% satisfaction guarantee
To learn more about The Patriot Air Worry-Free Maintenance Plan, general maintenance, or any of your other air conditioning questions, get in touch with our friendly team of professionals at Patriot Air.