Air Conditioning Installation Groveport, Ohio
Keep Your Home Cool and Comfortable with a New Central Air Conditioning System
Our expert air conditioner installers will show you all available central air conditioners and will work toward finding the most affordable and valuable ac service option.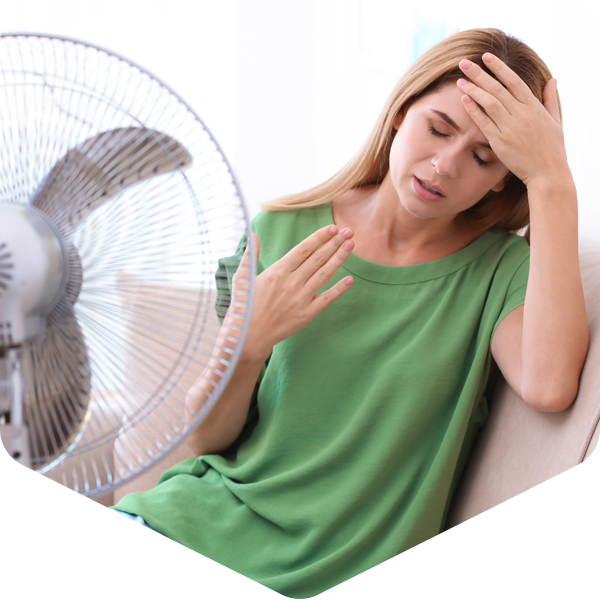 The Benefits of a Patriot Air AC Unit Installation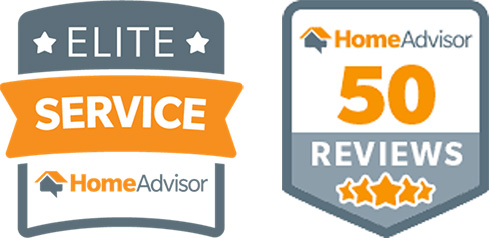 Air Conditioning Installation
The process of installing a new air conditioner begins with a local certified technician trained to determine the appropriate AC system size for your home and equipped to carry out the installation.
Patriot Air employs certified experienced professionals to provide air conditioner services and new installations in homes in Groveport, Ohio, and all over the Columbus, Oh area. They are experts in a full range of air conditioning and new installation services. There are several brands of HVAC units we recommend that are industry-leading systems manufactured by companies such as Lennox, Logan, Rheem, Trane, and Tempstar, to give our customers access to the greatest variety and best value on durable and long-life expectancy air conditioning products.
Air conditioner installation begins with a detailed evaluation of your home by one of our licensed, bonded HVAC contractors. This free consultation allows us to assess the space in your home in order to estimate the cost of the new air conditioning system to be installed. Once this initial assessment is complete, your installation will be scheduled for a convenient day and time.
When installation day arrives, we will deliver your brand-new air conditioning system and prepare your home for the installation process. Generally, installation is a one-day project and can involve anywhere between 2-5 air conditioner installers on the job.
Following your new air conditioner system installation, we will see that the former air conditioner system is removed from your home and that the working space is restored to pre-installation condition. If you live in Groveport, Oh, or within Central Ohio and want more information on our full range of top-notch air conditioning installation services, contact Patriot Air today.
The right AC doesn't just cool, it comforts.
We understand that air conditioning in your home isn't just about keeping it cool. It's also about providing peace of mind and total comfort to your family.
When you need air conditioning installation in Groveport, Oh, you've come to the right place.
Our experienced HVAC team offers quality cooling repair services and maintenance plans to keep your home comfortable year-round.
We provide air conditioners, heat pumps, and ac unit replacements, as well as heating and cooling services. We can also install a smart thermostat and a new furnace to help you maintain the perfect temperature.
We have team members in Groveport, Oh, and throughout Central Ohio. With our fleet of service vehicles and an awesome job guarantee, you can have confidence that your air conditioner installation will be done right.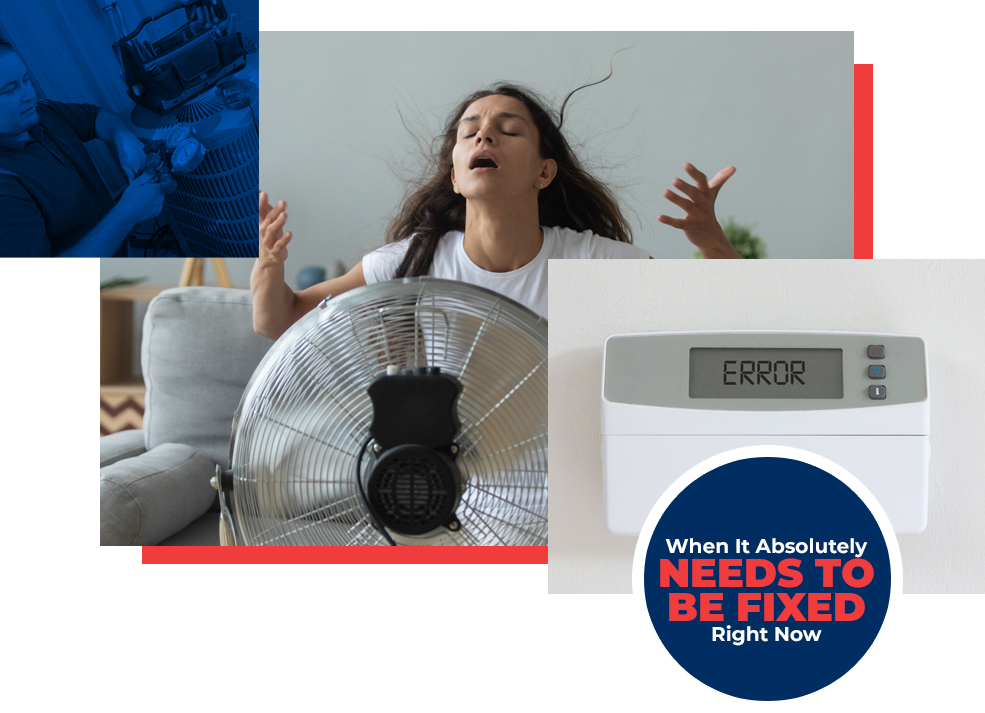 Plan Your New AC Installation
The Patriot Air Process is simple, straightforward, and convenient. Call or click to schedule an appointment with one of our knowledgeable technicians. From there, we will build a free plan and service estimate designed around your needs that will have you relaxing in your perfectly climate-controlled home in no time. In four simple steps, see for yourself why we are the top HVAC company serving Groveport, OH.

Schedule an Appointment
Patriot Air makes it simple to get in touch and schedule an appointment. Fill out our brief contact form online or call us at our Central Ohio headquarters to discuss your heating and cooling needs.

Meet with Our Technician
Not all HVAC companies in Columbus, Ohio are created equal and not all HVAC technicians have the same level of training and expertise. Experience the Patriot Air difference when you meet with one of our skilled and respectful HVAC service professionals.

Free Estimate & Plan
We understand that each home's heating & air conditioning requirements are different. Rather than take a one-size-fits-all approach, we build free, straightforward, transparent estimates and plans that equip you with the knowledge and options to make the best decision for your home heating and air conditioning needs. We explain the process so you understand your equipment and how we can help you maintain a healthy new unit.
Heat, humidity, and HVAC problems – just in time for summer.
When it comes to your family's comfort, it's important to choose a trustworthy HVAC company for AC installation. Low-quality work by unskilled technicians can lead to uncomfortable temperatures inside your home and unnecessary and costly AC repairs.
Summer heat and humidity can't be avoided, but AC replacement and breakdowns can when you work with professional cooling contractors at Patriot Air.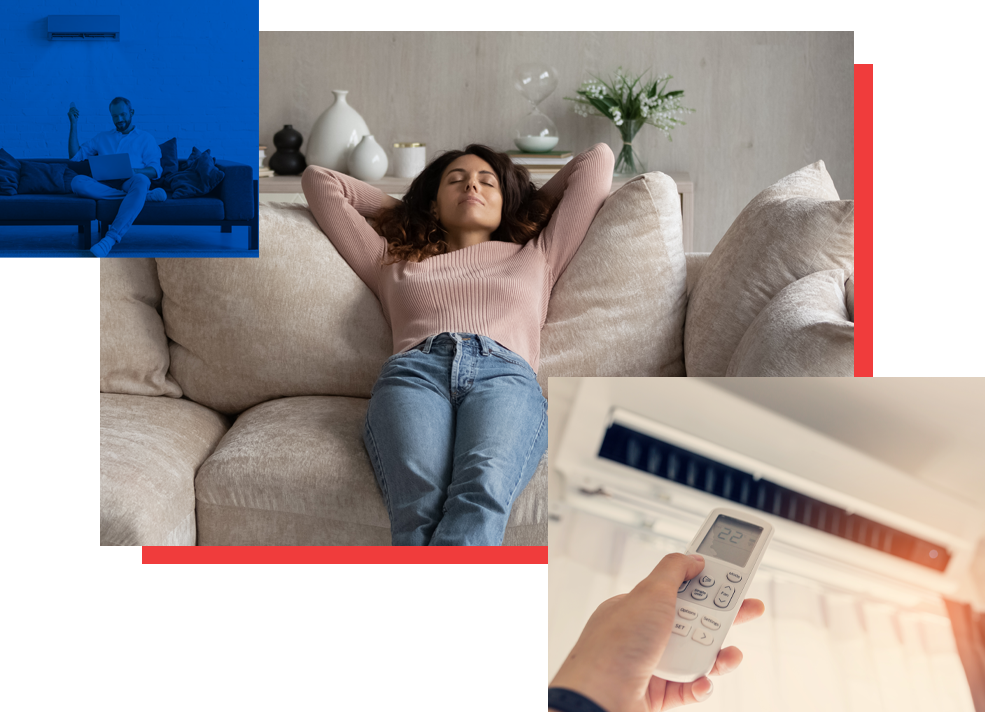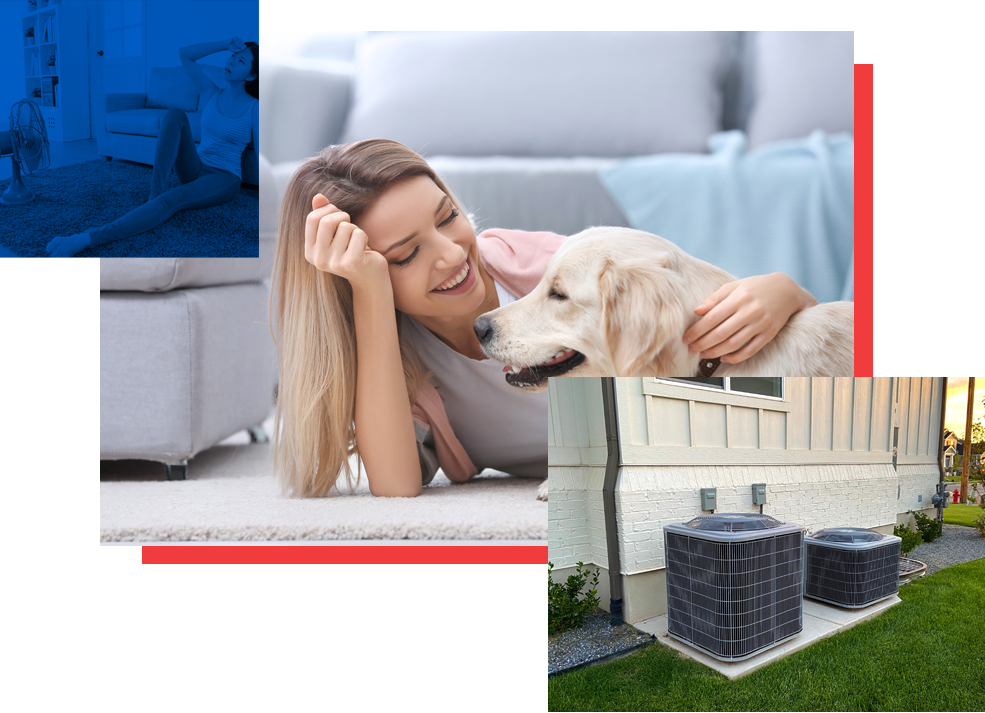 The Dog Days of Dummer are for the Dogs
Stifling heat and humidity can make summers in Groveport, Oh miserable. That is why regular maintenance of your home's HVAC system is critical. A faulty previously installed AC system installation, damaged refrigerant lines, or an entirely outdated heating-cooling system can produce inadequate cooling performance, and poor indoor air quality, and can eat away at your hard-earned cash with higher energy costs.
Do not let the dog days of summer bring you down. Rest comfortably in a house of cooling calmness, knowing that we use some of the industry's top-rated high-energy efficiency brands that save money on your utility bills.
Cool, Calm, Collected, and Healthier
With heating and air conditioning service from Patriot Air, your home will be transformed into an oasis. Heat and humidity will be reduced along with indoor pollutants and allergens. And did you know air conditioning can help reduce the risk of heat-related illnesses such as heat stroke and dehydration?
We're confident you'll be pleased with the quality of our HVAC services and the team behind them. Call us today for your air conditioning installation in Groveport, Ohio.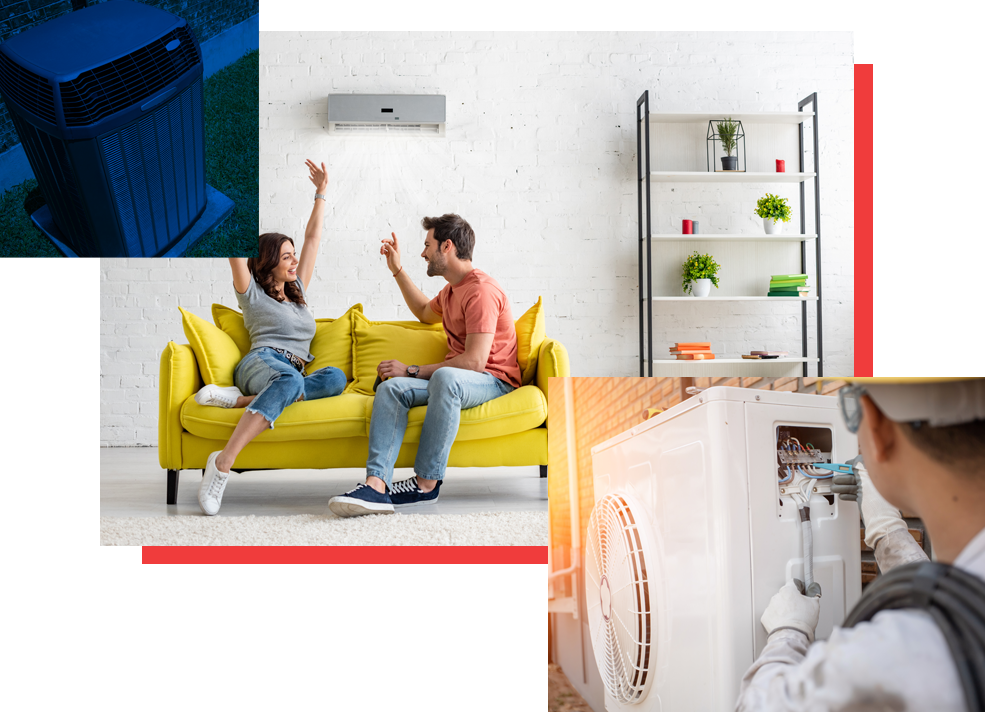 We the People, Love Patriot Air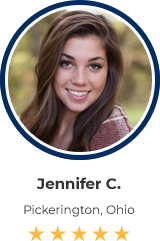 Fast & Efficient Service...
Patriot Air showed up on time, checked out my furnace, and within minutes of being there not only diagnosed the problem, but had the parts on the truck to fix it. Within thirty minutes, my furnace was blowing hot air again. Brian, the technician gave me tips on how to take better care of my furnace and even showed me how to change the air filter by myself. I couldn't be happier and I've found my heating and cooling company for life. Thank you Patriot Air!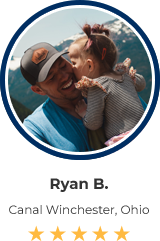 Patriot Air to the Rescue...
Our furnace went out while we were at work, and we came home to a freezing house. We have small children, so having it too cold in the house isn't an option. We called around to a few places, and Patriot Air was the only HVAC company to return our call and immediately rushed a technician to our house. I can't thank them enough for putting my family first and ensuring my kids had a warm home to sleep in. I tell everyone Patriot Air is the only HVAC company I'll ever call again.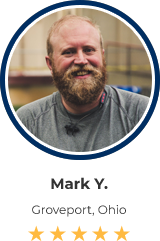 Knowledgeable & Professional...
I previously had an HVAC repair company come out to my house and attempt to repair my heat pump. They showed up late. The service technician spent most of the time on his phone, tracked mud into my house, and ultimately had no idea how to fix my problem. I called Patriot Air the next day, they showed up that same day, found and fixed the problem, and treated me and my house respectfully. I highly recommend Patriot Air for your heating and cooling needs.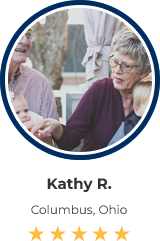 Honest & Courteous...
Having a fixed income with unexpected expenses, like fixing the heating and cooling systems, is hard. Luckily for us, Patriot Air is a company that doesn't nickel and dime you to death and is very fair-priced. They didn't try to sell us anything we didn't need and made sure we were comfortable with the price before they did any work. We were able to afford our repairs through their financing program. Now our central air is working wonderfully.
Groveport Points Of Interest
Groveport, Ohio is a gem worth exploring for its distinct natural beauty and rich history. A quick day trip just outside Columbus, Oh, Groveport offers a perfect fusion of both.
For those interested in history and culture, Groveport has a wealth of fascinating sites to explore. The town boasts a rich history, with many of its original buildings still intact. One such building is the captivating old town hall, which visitors can tour. Additionally, the area is home to several museums, such as the Groveport Heritage Museum and the Ohio-Erie Canal Museum.
For nature lovers, there are plenty of outdoor activities to enjoy in the Groveport area. The Alum Creek State Park is a great spot for hiking and camping, and there are also several golf courses and lakes nearby. The nearby Scioto River and Columbus Zoo provide plenty of opportunities for outdoor exploration.
The Zip codes covering Groveport, Ohio: 43125
County: Franklin County
Incorporation Year: 1847
About Patriot Air Comfort Systems
Patriot Air Comfort Systems was founded by William Kanipe in 2004. Mr. Kanipe, who served as the company's first president, brought decades of experience working in the home building industry. His career began as a Columbus-based HVAC system installer and service technician, a role which provided the foundation for future responsibilities and positions that included field construction manager, purchasing and estimating manager, and senior construction manager for leading national home builders such as Centex Homes, Beazer Homes, and Toll Brothers.
Building on his extensive industry experience and skilled network of professionals, Mr. Kanipe developed a mission and model for Patriot Air – a company rooted in service and inspired by the sense of pride and patriotism he experienced in the aftermath of the tragic events of September 11, 2001, forever etched in our memories as 9/11.
Our founder's career mission has been service since that day, and our company's mission has been service since Day 1.
The Patriot Air team continues to grow and expand to serve the heating and cooling needs of our neighbors in the greater Central Ohio area. With headquarters in Groveport, Ohio, and skilled technicians ready to deploy at any time, we have all of your HVAC installation, maintenance, and repair needs covered. We offer emergency service 24 hours a day, 7 days a week. If you are in need of immediate assistance, contact us today.
Frequently Asked Questions
How do I choose what type of A/C unit to get?
There are a few factors that can determine what type of A/C unit is right for your home. Here are some general rules to follow:
Climate: Depending on the SEER (Seasonal Energy-Efficiency Rating) for the region in which you live, the minimum rating you'll want for Ohio is 13. The higher the rating, the better the efficiency, and lower your energy costs.
Energy Efficiency: Buy an energy-efficient-rated air conditioner that will work smarter, not harder. The overall life of your ac unit will be extended if it isn't working so hard to cool your house.
Size: When looking at a new air conditioning unit, you might notice that everything is rated in either BTUs (British Thermal Units) or Tons. In the early 1900s, when ice was still being used to cool buildings, the ice was stored until summer. When summer hit, the ice was placed in the basement where fans were used to push the cool air throughout the building. One pound of ice was capable of absorbing 144 BTUs of heat. So a 2,000 lb (Ton) block would cover 288,000 BTUs. When divided, that brings a total of 12,000 BTUs. That is the standard now for measurement of Ton when it comes to HVAC equipment.
When calling, we can help you understand what size of a new system you will need. Choose an HVAC professional, like Patriot Air, to help you navigate your options and choose the best furnace for your specific home.
Are there any financing options available?
We do offer financing options! There is no need to pull out that checkbook or credit card. We know this is one of the quintessential investments you'll make for your home. So get service now and pay over time.
How much does it cost to install an air conditioning unit for a 1,620-square-foot home?
For a home that has 9-ft ceilings, an average insulation rating, and average sun exposure, a mid-range air conditioning unit might work. It is always best to call one of our certified, licensed HVAC unit technicians for a consultation to get the exact measurements.
What are some air conditioner replacement warning signs to look for?
You should expect to replace an adequately cared-for air conditioning system every 10-15 years. But even a younger hvac system can show serious warning signs. Look for: frequent breakdowns, high energy bills, and fluctuating humidity. Also, if the system takes longer than 3 hours to cool a 1600-square-foot home, or if the size of your house has changed, your air conditioning system will likely need to be replaced.
Can I install an air conditioner myself?
You must be certified to install and fill an air conditioning unit. Ohio State law provides for air conditioning units to be installed by trained and certified professionals only. This is due to the air conditioner's high-pressure system and the use of refrigerant. We all want clean air to breathe and safety for our customers, so our trained technicians follow all required mandates.
How long does it take to install a new A/C unit?
Installing a new A/C unit will take anywhere from 4-8 hours, depending on your specific application. A larger home of approximately 10,000 square feet will require more time, work, and possibly more technicians, than a house of 2,000 square feet.
Schedule Your AC Installation Consultation Today!