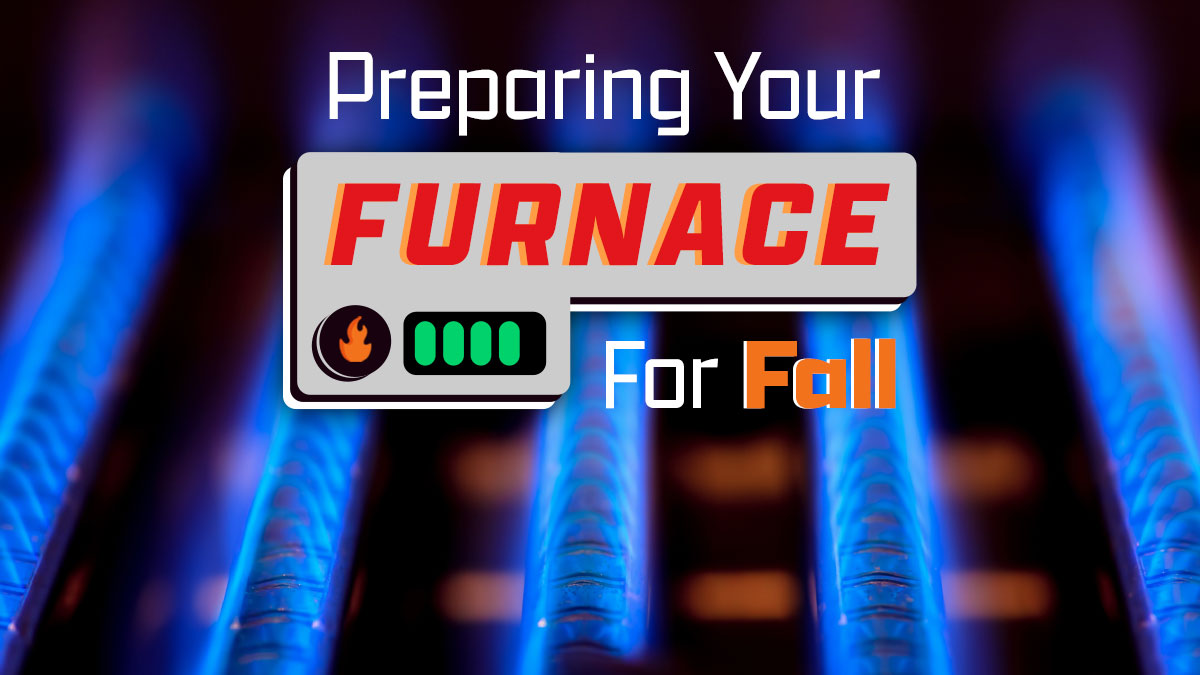 Prepare Your Furnace For Its Fall Tune Up
Scheduling a fall furnace tune up should be a regular part of your annual furnace maintenance routine to ensure your furnace's performance as the seasons change and temperatures start to drop. So, scheduling fall furnace maintenance conducted by a professional technician is a good idea for a couple of reasons: it ensures that you have the consistent warm air you need on chilly days and nights, and it improves your HVAC system's efficiency for cost savings across the average furnace lifespan.
Check out our list of fall furnace maintenance tips for the best way to prepare your heating system for the upcoming months.
Here's how you should prepare for your fall furnace tune up:
Locate the warranty information.
First thing's first. Before you arrange your fall furnace maintenance, locate your furnace's warranty. (While you're at it, make certain the manual is in a safe and easily accessible place too.) Most, though not all, furnace manufacturers offer a standard 5-year warranty on parts and labor if your furnace stops working or needs repairs due to an equipment failure. If you register your equipment after purchase, the warranty is often extended, sometimes for an additional five years.
Also, determine if you have an equipment warranty from the manufacturer or a service warranty from the furnace installer. Familiarize yourself with both warranties so you're aware of the services commonly included, and so as to avoid surprises and costly out-of-pocket repairs.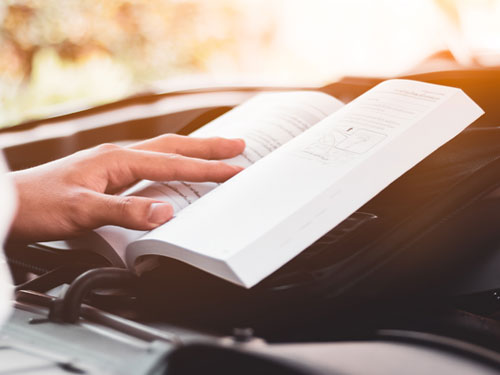 Change your furnace filters.
When preparing your furnace for fall, don't forget about filter replacement. While the majority of furnace repairs and tune ups should be done by a certified HVAC technician, changing your furnace filter is something nearly every homeowner can do. Furnace filters must be replaced more often than seasonally to keep your HVAC system working properly, so buying your disposable filters a few at a time is a good idea, and good cost-savings too.
Every month and a half of use, you should check your furnace filter for dust and debris. If you can see the dust, it's time to change the filter. It would be best if you also marked your calendar so you don't forget to replace the air filter every month or whenever the replacement interval of your furnace filters is up. Before you install a new filter, write the date on the cardboard frame so you can be sure about when you installed it. Always change it in the late summer or early fall to ensure that you can flush any dust that has built up over the summer out of the system easily.
Filter replacement is one of the easiest ways for homeowners to help maintain their HVAC system between annual maintenance appointments, and a good way to ensure good air quality inside the home.
Check your carbon monoxide monitors.
Gas furnaces produce carbon monoxide, a colorless, odorless, and deadly gas. Carbon monoxide leaks can be fatal, and an affordable detector can save lives. Be sure to install and maintain a carbon monoxide detector on each floor for homes with gas furnaces. Inspect your carbon monoxide monitors for functionality and replace batteries or improperly working monitors as necessary.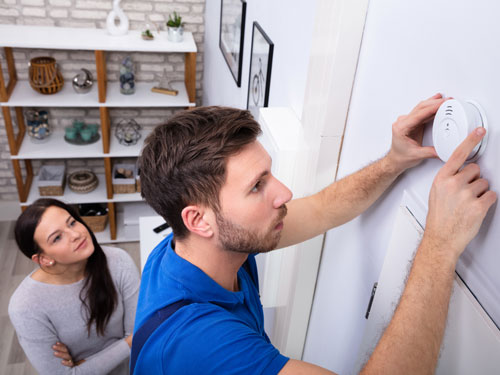 Check your thermostat.
Older thermostats don't always take accurate readings of the temperature or efficiently run your furnace, so you could be paying too much or heating too little. Test your thermostat to ensure it's taking accurate readings, and consider upgrading to a programmable thermostat to increase your efficiency. By upgrading to an energy-efficient programmable thermostat, you can save energy and keep your home comfortable. With a programmable thermostat, you can program the times you'll be out of your home and heat accordingly, which puts less strain on your unit, so it doesn't have to work as hard.
Clean the floor and ceiling vents.
HVAC vents collect dust. So, it's a good idea to take off the vent covers to your floor vents and ceiling vent openings in all the rooms of your house and give these vents a thorough vacuuming and dusting with a vacuum hose attachment or wash your vents in the dishwasher. Dust buildup on these air exits will make the system less efficient, raise your energy bills, and can increase the number of allergens in the home.
You should also check that your vents blow warm air toward the center of the room and that none are blocked. Find every room vent and ensure the air has a clear path. Having your sofa sit on top of your floor vents won't heat the room efficiently.
Schedule your furnace tune up service with Patriot Air
HVAC service companies conclude that not having your system inspected and serviced annually is one of the costliest home maintenance mistakes you can make. And while DIYers can help in the interim by changing air filters and cleaning vent covers, a truly thorough fall furnace maintenance checkup is well beyond the skill level of most homeowners.
For a thorough servicing that will ensure your furnace is in tip-top shape and ready for fall, the Patriot Air Comfort Systems team highly recommends setting an appointment with a certified technician to perform annual furnace maintenance.
Contact the certified technicians at Patriot Air for a professional furnace maintenance checklist for your HVAC system and perform a complete furnace tune up before the cold weather arrives.
Getting your furnace ready for fall is one of the best things you can do to ensure the long life and efficient operation of your heating and cooling system, and the comfort of your family on those chilly autumn mornings and cozy fall nights.